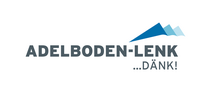 Skijaško područje

Adelboden

1.068 - 2.362m
Aktuelle InformationenDanas, 20:09
Vučnice
Radna vremena Zima
Sezona

- 07.05.2023

Betrieb

08:00 - 17:00
Skijaške staze
lagano

93 km

srednje

98 km

teško

15 km

Freeride/ Ture

4 km

ukupno

210 km
Noviteti
Expected operation time winter 2022/2023
Adelboden
•Silleren-Hahnenmoos 03.12.2022 - 10.04.2023 (depending on the snow conditions at 19./20.11.2022 and 26./27.11.2022)
•Chairlift Aebi 03.12.2022 - 10.04.2023 (depending on the snow conditions at 19./20.11.2022 and 26./27.11.2022)
•Chuenisbärgli 17.12.2022 - 19.03.2023
•Engstligenalp cable car 16.12.2022 - 07.05.2023
•TschentenAlp 22.12.2022 - 19.03.2023
Lenk
•Betelberg 17.12.2022 - 02.04.2023
•Metsch 03.12.2022 - 10.04.2023 (depending on the snow conditions at 19./20.11.2022 and 26./27.11.2022)
•Bühlberg 03.12.2022 - 10.04.2023 (depending on the snow conditions at 19./20.11.2022 and 26./27.11.2022)
Frutigen
•Elsigen-Metsch as early as possible - 10.04.2023
---
Skijaško područje
Its high altitude, long-standing skiing tradition and the wide-ranging slopes make the holiday destination of Adelboden-Frutigen one of the first-class ski resorts in the Swiss Alps. The ski region "Adelboden-Lenk …dänk!" contains 56 state of the art transport systems serving a piste network of over 185 km. Adelboden is a terrific winter arena where all snow sport enthusiasts get more than their money's worth.
Well-groomed cross-country runs, sledging slopes and magical walks along the region's sunny plateaus invite guests to discover the natural alpine landscape, stopping off at the numerous mountain guesthouses and alpine huts en route.
Adelboden is also a permanent feature on the FIS Ski World Cup calendar. The giant slalom and the slalom on the Chuenisbärgli peak are classic alpine ski events, attracting over 20,000 spectators to the village dominated by the majestic Wildstrubel, every year. These highlights are complemented by the Adelboden cross-country ski night and the "Old Tavern" cultural centre as a stronghold of the Swiss music scene, both of which attract intense media coverage. However a star-struck in-crowd and celebrity airs and graces are not a prominent feature of the village. Here, things take a more leisurely course, in a completely informal atmosphere. Guests appreciate Adelboden's proverbial "cosiness and calm".
---
Kontakt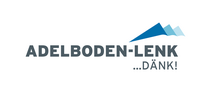 Bergbahnen Adelboden AG
Fuhrenweidli, CH-3715 Adelboden
Telefon

Snježni telefon

TELEFAKS

Početna stranica
Radna vremena Ljeto
Sezona

10.06.2023 - 15.10.2023

Broj Vučnice

6
Web kamere
Najpopularnija skijališta