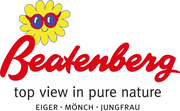 Skijaško područje

Beatenberg - Niederhorn - Hohwald

1.130 - 1.950m
Aktuelle InformationenDanas, 14:22
Vučnice
Radna vremena Zima
Sezona

17.12.2022 - 05.03.2023

Betrieb

08:45 - 16:45
Skijaške staze
lagano

10 km

srednje

9 km

teško

3 km

ukupno

22 km
Noviteti
Family and budget friendly Niederhorn.
With the Junior Card, children up to 16 years of age travel free of charge on the Train and cable car. If you do not have a junior card, you only pay for the first child in the family, all other siblings travel for free!
This offer also applies to the rental of scooter bikes and evening rides.
Consumption in restaurants is excluded.
---
Skijaško područje
Beatenberg - top view in pure nature
In summer the Niederhorn is an extremely popular excurion destination for sun seekers, hikers and nature lovers. It is easy to reach from Thun and Interlaken.
Over 120 km of hiking paths and trails offer a spectacular panorama over Lake Thun to the Eiger, Mönch and Jungfrau as well as fascinating high moorland and karst region to explore. With a little luck, early birds may be rewarded with the exceptional sight of ibex, chamois, marmots and the king of the air - the golden eagle.
Kontakt
Beatenberg Tourismus
Spirenwaldstrasse 168, CH-3803 Beatenberg
Telefon

Snježni telefon

Početna stranica
Radna vremena Ljeto
Sezona

07.04.2023 - 26.11.2023

Broj Vučnice

1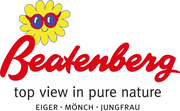 Pronaći smještaj Beatenberg - Niederhorn...
Web kamere
Najpopularnija skijališta