Prenoćišta
Alpin Family Resort Seetal
- Kaltenbach
Alpin Family Resort Seetal
6272 Kaltenbach
Your winter holiday in Zillertal in Tyrol
Snow-covered slopes. Crystal clear mountain air. The nature of the Zillertal is wrapped in its radiant white winter dress. Experience a fantastic winter holiday in one of the most beautiful ski resorts in Europe, which has been named the world's best ski resort from 2010 to 2017. Without a detour from the 4-star Alpin Family Resort Seetal directly to the slope – there's no better way to start a skiing day.
And while the grown-ups are already zipping down the first slopes, little beginners learn the basics of skiing in our partner ski school, Optimal. At the Alpin Family Resort Seetal we have everything you and your family need for the perfect winter holiday here in the Zillertal in Tyrol.
Videos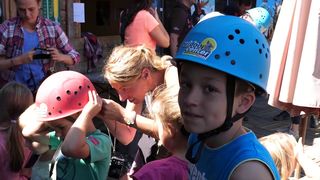 02:23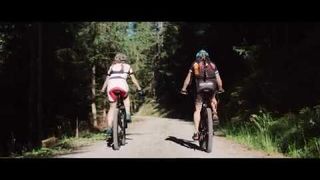 01:01
Raspoloživost Alpin Family Resort Seetal
na upit
raspoloživo
nije raspoloživo
Stöbern Sie durch unsere Hotelwebsite https://www.seetal.at/ und finden Sie Ihr perfektes Zimmer..
svibnja 2021
KW
pon
uto
sri
čet
pet
sub
ned
1
2
3
4
5
6
7
8
9
10
11
12
13
14
15
16
17
18
19
20
21
22
23
24
25
26
27
28
29
30
31
Cijene
| Zima | Glavna sezona | Vor-/Nebensaison |
| --- | --- | --- |
| Noćenje | - | - |
| s doručkom | 105 € do 140 € | 93 € do 127 € |
| Polupenzion | 120 € do 155 € | 108 € do 142 € |
| All-inclusive | - | - |
| Ljeto | Glavna sezona | Vor-/Nebensaison |
| --- | --- | --- |
| Noćenje | - | - |
| s doručkom | 87 € do 111 € | 79 € do 102 € |
| Polupenzion | 102 € do 126 € | 94 € do 117 € |
| All-inclusive | - | - |
Ostale informacije
Gerlosstein (Einzelzimmer)
| 3/4 Pension
Ortstaxe
pro Person / pro Nacht
+ 1,50
15-17 Jahre + 1,50
Hochzillertal (Doppelzimmer)
| 3/4 Pension
Ortstaxe
pro Person / pro Nacht
+ 1,50
15-17 Jahre + 1,50
Comfort Double Room Sonnblick (Mehrbettzimmer)
| 3/4 Pension
Ortstaxe
pro Person / pro Nacht
+ 1,50
15-17 Jahre + 1,50
Kreuzjoch (Juniorsuite)
| 3/4 Pension
Ortstaxe
pro Person / pro Nacht
+ 1,50
15-17 Jahre + 1,50
In summer time -
Our hotel is directly situated in the HEART of the Zillertal - a perfect starting point for excursions, walking tours and mountain bike trails. * Wonderful, quiet location on top of Kaltenbch with a gorgeous viewpoint
Including breakfast, LUNCH buffet (12pm-2pm), Cakes & Cookies (3pm-5pm), non alcoholic DRINKS till 5pm, 5 course dinner, kids menu and all "SEETAL EXTRA`S" (like free Internet, gym...)
In winter time -
* Our hotel is directly situated (50 meter to walk) next to the ski slope- so you can ski right away in the morning to the cable car station "Hochzillertal-Hochfügen" (200 meters under our hotel) or you can take our ski bus (free of charge). Including breakfast, cakes-cookies & tasty snacks (3pm-5pm),
5 course dinner, kids menu and all "SEETAL EXTRA`S" (like free Internet, bathrobes, gym...)
Soba/Apartmani
Vrste plaćanja

Master- or Visacard, Cash