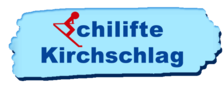 Der Bergspezl
Bergspezl Haid
Ikeaplatz 4/Top 71-72, 4053 Haid bei Ansfelden
Trgovina opremom za biciklizam / Hiking and climbing shop / Outdoor shop / sports shop / Ski service / E-Bike Shop & Service /
Radno vrijeme
09:00 - 19:00
Conveniently located at the highway, directly in the Haid Center near Ansfelden at Ikea Platz 4. The Bergspezl is THE address for outdoor, cycling, climbing and ski touring in the Linz region and the greater Ansfelden area. Top service, trained staff and professional bike repair services make every purchase an experience. Here you will find bikes, bike clothing and bike accessories as well as the latest equipment for your professional mountain tour and general accessories, shoes and rainproof clothing for hiking. With premium brands like Ortovox , Dynafit and Salewa you will find the right equipment for every weather and every trip. Whether ski touring equipment, camping or climbing, a Bergspezl location is always near you. In the area of bicycles we cover well-known top brands such as Woom, Cube , KTM und Scott for the very highest demands we carry hand-built premium E-bikes from Rotwild , Kalkhoff and Simplon to meet every desire.
Bike repair service
You discovered a damage on your bike? Then visit us and our professional bike service in Haid. We will repair your bike quickly and with pleasure, so that you can soon ride again in the area of Linz, Haid and wherever you are. Whether it&039;s small jobs like adjusting the brakes or gears, or a major bike service - to get you back on your bike in no time, we thrive to offer a quick service at any time and with each costumer. In winter we also offer a professional # ski service for ski touring skis and snowboards.
Rental
At Bergspezl we also offer bike rental across all categories like sporty mountain bikes, comfortable city and touring bikes, children's bikes, bike trailers or e-bikes so you can explore the region by bike.
Convince yourself and become a Berg-Spezl: