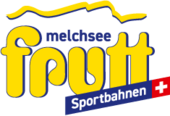 Skijaško područje

Melchsee - Frutt

1.080 - 2.255m
Aktuelle InformationenDanas, 02:50
Vučnice
Radna vremena Zima
Sezona

16.12.2023 - 07.04.2024

Betrieb

08:30 - 17:30
Montag bis Donnerstag: 08:25 – 17:30 Uhr
Freitag: 08:25 – 17:30 / 19:00 –21.30* Uhr / 22:15** Uhr
Samstag: 08:00 – 17:30 / 19:00 –21.30* Uhr / 22:15** Uhr
Sonntag: 08:00 – 17:30 Uhr
*19.00-21.30 Uhr während Nachtschlitteln: 30.12.2022-11.03.2023
**Spezialtarif: Halbtax, GA und weitere Vergünstigungen nicht gültig.
Skijaške staze
lagano

20 km (5)

srednje

6 km (2)

teško

10 km (3)

ukupno

36 km
Noviteti
The 15-seater gondola takes you from Stöckalp to Melchsee-Frutt in around 10-15 minutes. The comfortable cable car offers a breathtaking view of the surrounding mountains. An experience not only for our younger guests.
The children's paradise Fruttli-Land has been enlarged and equipped with new facilities. For example, the snow tubing facility, the slide and the Seiliplampi make children's eyes sparkle. A ski carousel helps with the first slides. Rabbits, bears and snakes can be circumnavigated - making it all the more fun. Children can return to the mountain station on the new Dörfli lift.
---
Skijaško područje
Melchsee-Frutt
Expressively snow-sure and versatile winter sports area from 1080 m.a.s.l. (Stöckalp) to 2255 m.a.s.l. (Balmeregghorn). The centre of the extensive area is the high valley, situated almost 2000 metres above sea level, with sunny winter hiking trails.
It is flanked by two different ski resorts: From Balmeregghorn and from Erzegg large flat and very sunny pistes lead to the high valley floor. From the opposite Bonistock, fast and steeper pistes lead down over more than a thousand metres of altitude along the northern slopes to the large car park on the Stöckalp.
The 8 km descent from Melchsee-Frutt to Stöckalp is a treat for sledgers. Melchsee-Frutt is a popular destination for school classes and groups from Switzerland and abroad because it has a lot to offer all winter sports fans of all ages.
Kontakt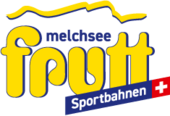 Sportbahnen Melchsee-Frutt
Sarnerstrasse 1, CH-6064 Kerns
Telefon

Snježni telefon

TELEFAKS

Početna stranica
Radna vremena Ljeto
Sezona

17.06.2023 - 22.10.2023

Broj Vučnice

2
Montag bis Freitag: 08:25 – 12:20 Uhr und 13:20 – 17:20 Uhr
durchgehender Betrieb bei reger Frequenz.
Samstag bis Sonntag und allgemeine Feiertage:
08:25 – 12:20 Uhr und 13:20 – 17:20 Uhr sowie eine Talfahrt um 17:50 Uhr durchgehender Betrieb bei reger Frequenz.
Web kamere
Najpopularnija skijališta