Gran Masta Park
© All rights reserved by AE Photo&Design - AE Photo&Design
© All rights reserved by AE Photo&Design - AE Photo&Design
© All rights reserved by AE Photo&Design - AE Photo&Design
The Gran Masta Park (GMP) offers perfect conditions for snowboarders and freestyle skiers, whether novice or expert, on the slopes of the Hahnenmoos. The top-quality park with 5 stars award is open from December to April and offers various jumps and rails and a Grill'n'Chill Area.
---
Schnee- und Parkstatus
Leider keine aktuellen Parkinformationen vorhanden.
Aktuelle InformationenDanas, 01:49
---
Gran Masta Park
Nadmorska visina

1850 m

Duljina

600 m

Površina

12.000m²

Usmjerenje

SW

Lines

3

Area

Adelboden-Lenk is one of the biggest terrainparks of Switzerland. There are over 30 daily shaped kickers, rails and other creative obstacles.

Lines

Blue Line

7 Elemente

Beginner I (Kicker)
Beginner II (Kicker)
Beginner III (Kicker)
straight Box

3m long

kinked Box

flat-down, 3m long

rainbow Box

3m long

Beginner IV (Kicker)

Red Line

5 Elemente

| | |
| --- | --- |
| | Advanced II (Step-Up) (Kicker) |
| | Advanced III (Triple Takeoff) (Kicker) |
| | Pro Kicker (~20m & ~16m) (Kicker) |
| | Advanced I (Kicker) |
| | Triple Wave (Waveroller) |

Rails/Boxes Advanced

15 Elemente

straight Box

flat, 5m long

straight Box

down, 7m long

rainbow Box

6m long

Canon (Specials)

3m long

rollercoaster Box

8m long

wallride Specials

4m high

stair case Specials

down

C-Rail (Rail)
straight Rail

down, 9m long

straight Rail

down

a-frame Box

Medium (Box)

Canon (Rail)
Donk Out (Rail)

Industry Tube (Pipeslide)
---
Weitere Informationen
Schneekanonen

4

Link
Park Size

XL

Total

38

Easy

10

Public

20

Pro

8
Head Shaper

Marcel Brünisholz
Video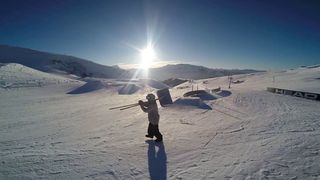 03:00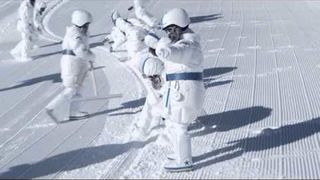 00:19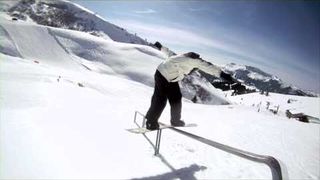 02:02
Web kamere
Najpopularnija skijališta