Radisson Blu Hotel Reussen
6490 Andermatt
© www.sorendam.dk - Soeren Dam Thomsen
© www.sorendam.dk - Soeren Dam Thomsen +4523900041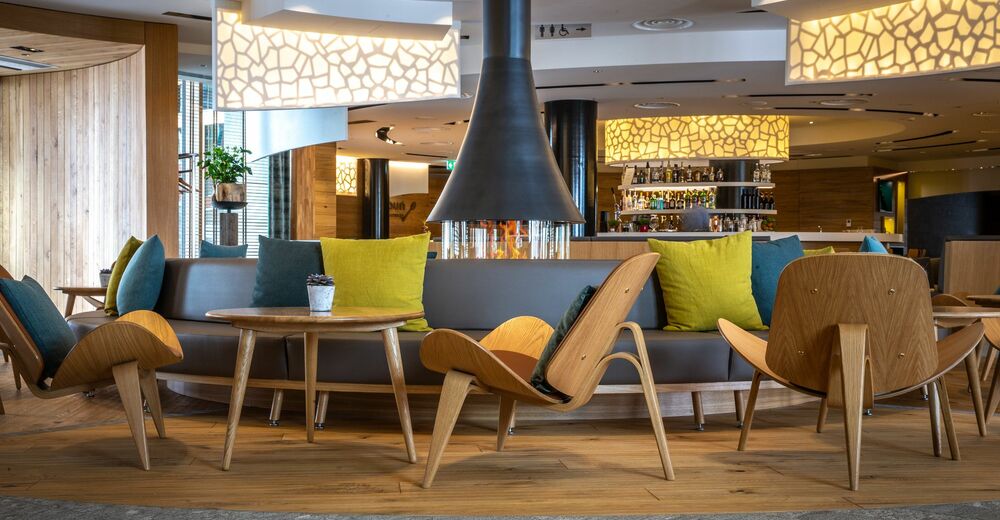 © www.sorendam.dk - Soeren Dam Thomsen +4523900041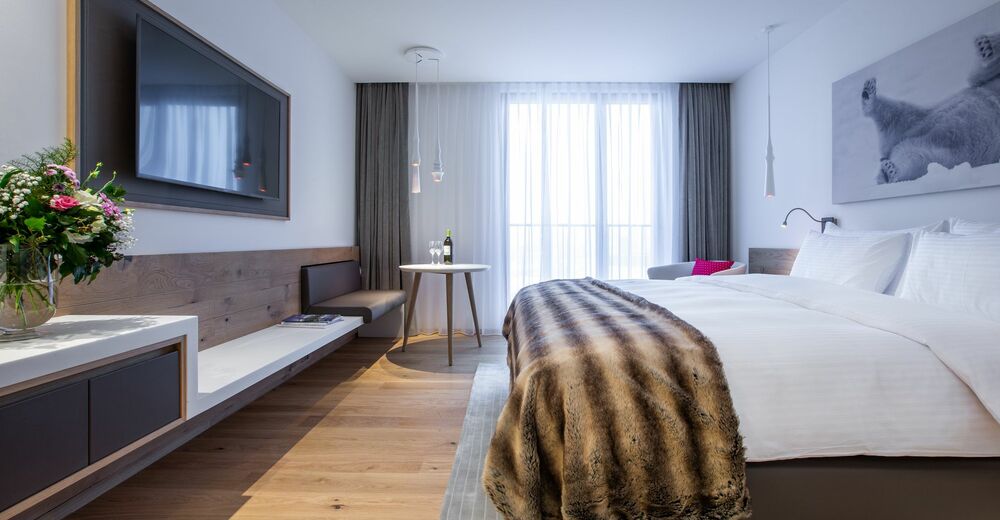 © www.sorendam.dk - Soeren Dam Thomsen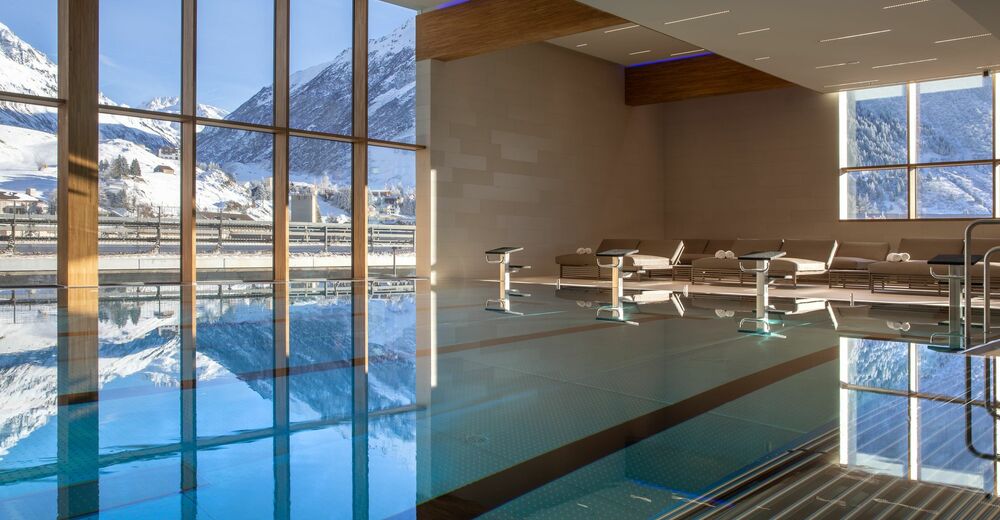 © www.sorendam.dk - Soeren Dam Thomsen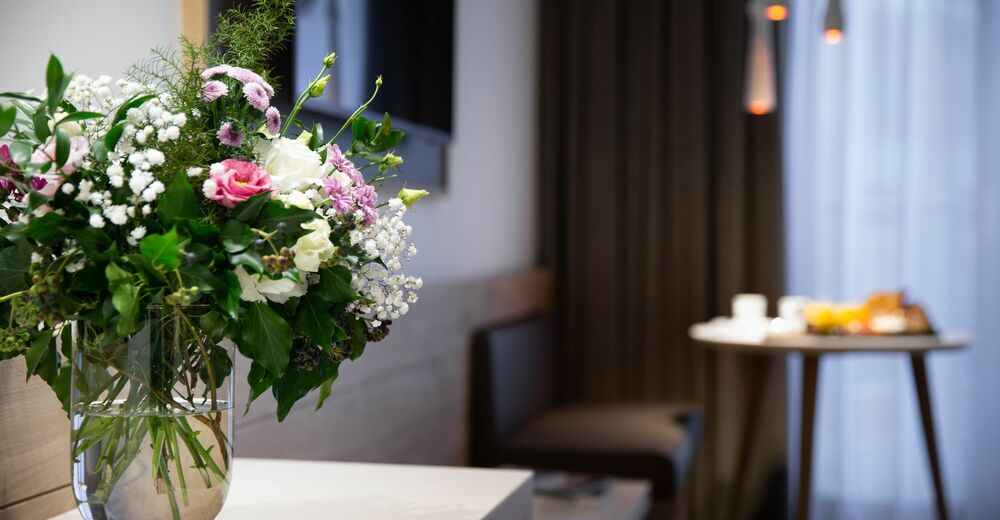 © www.sorendam.dk - Soeren Dam Thomsen
© Mike Niederhauser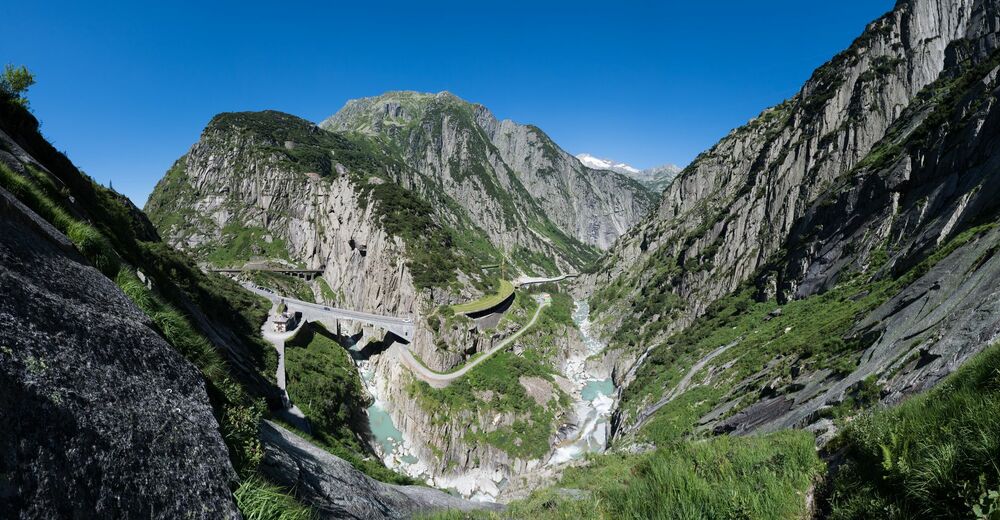 © Valentin Luthiger
Your new mountain retreat in the Swiss Alps.
The Radisson Blu Hotel boasts a beautiful location in the center of Andermatt, a charmingly authentic Swiss village tucked away in the scenic Ursern Valley. Stay in the heart of the Swiss Alps, halfway between Zurich and Milan and just 30 kilometers from Lake Lucerne. In the summer, golf enthusiasts can play the Andermatt Swiss Alps Golf Course, an 18-hole course designed by architect Kurt Rossknecht. Just 2 kilometers from Andermatt, you can also marvel at the mythical, daunting Devil's Bridge spanning the sheer-sided Schöllenen Gorge. If you wish to explore more of this stunning area of Switzerland, there are bus and train stations less than 1 kilometer from the hotel.
Videos
Arrival & Departure
You may check-in on the day of arrival from 3:00 PM. We kindly ask you to vacate the room until 11:00 AM on your day of departure.
Parking
Our parking garage is available 24/7 and offers convenient direct access to the hotel.
The parking fee is CHF 20.00 per vehicle per day.
Pets
Your dog is welcome to stay with us. We charge a one-time fee of CHF 30.00 for stays up to 4 nights, or CHF 60.00 for stays of 5 nights or more.
Cijene
| Zima | Glavna sezona | Vor-/Nebensaison |
| --- | --- | --- |
| Noćenje | - | - |
| s doručkom | 135 CHF do 205 CHF | 105 CHF do 135 CHF |
| Polupenzion | 184 CHF do 254 CHF | 154 CHF do 184 CHF |
| All-inclusive | - | - |
| Ljeto | Glavna sezona | Vor-/Nebensaison |
| --- | --- | --- |
| Noćenje | - | - |
| s doručkom | 105 CHF do 135 CHF | 92 CHF do 100 CHF |
| Polupenzion | 154 CHF do 184 CHF | 142 CHF do 149 CHF |
| All-inclusive | - | - |
Soba/Apartmani