Park Snow Card - Take your holiday into your own hands!
What is the PARK SNOW Card?
The PARK SNOW Card is our discount card for visitors to the resort. By means of it you get discounts when you use the services of our partners in Donovaly or the local environs. It is a key to getting a complete experience out of your holiday.
How do you receive the guest card - PARK SNOW Card?
You receive your guest card, along with all its benefits, when you make a booking with your holiday host prior to your arrival at the resort. You pick up the card either at your place of stay or from the info centre. Every guest get the card for free. A condition for receiving the card is a stay of at least 2 nights in one of our partner accommodation facilities. Every family member (aged 6 and over) receives their own card so everyone can make use of the benefits how they wish. The second options is to purchase one for 4.90 EUR (incl. VAT) directly from the local information centre in the resort.
The level of discount and how often the card may be used varies according to the type of card purchased. Every card holder receives an information brochure with their card which explains everything in more detail. This information is also available on www.parksnowcard.sk.
How do you use the guest card - PARK SNOW Card?
Easy, carry your card on you all the time and show it at our partners – discount providers - to get great discounts when you use their services! Every partner that accepts your PARK SNOW Card is easy to recognise by the sticker on their facility saying so. We are preparing separate winter and summer lists of those service providers with discounts. A current list of those partners that accept the cards is accessible on www.parksnowcard.sk.
We wish you a pleasant stay full of unforgettable experiences with your PARK SNOW Card.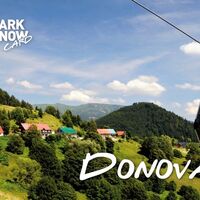 Kontaktne informacije
Daljnje informacije:
http://www.parksnow.sk/leto/de/parksnow_card.php
Upiti na:
info@parksnow.sk