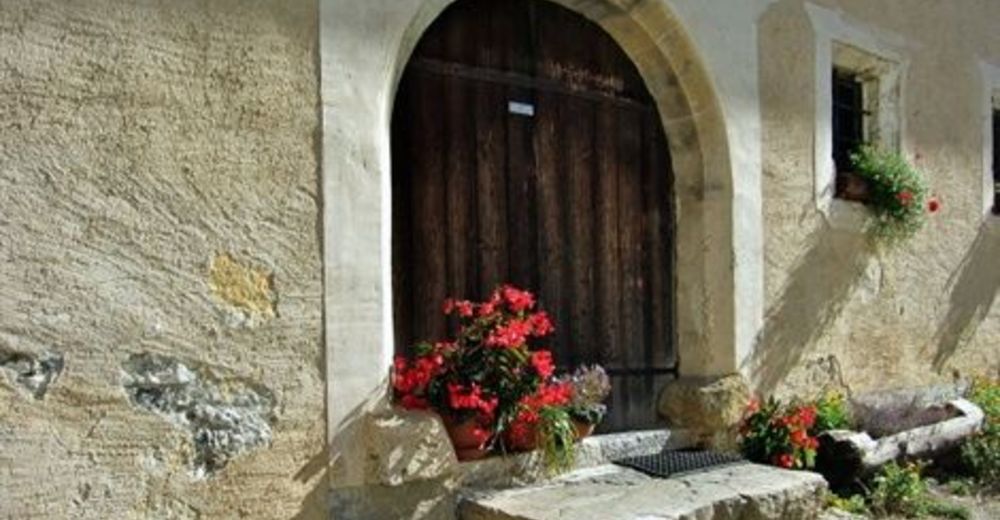 This high and architecturally peculiar building was built in the 15th century as a boarding house for merchants travelling from Tržič to Eisenkappel and further on towards the river Drava when this was the easiest trespass to the north. It got its name later, maybe after Napoleon´s military stayed overnight in the barracks.
Today the barracks is ethnographical museum exhibiting items and equipment that were used in everyday life on the farm. The most valuable are signatures and inscriptions of travellers dating back to the 16th century preserved on the walls of one of the rooms.
Access: After the church of St. Andrew in Ravno follow the main road to Jezerski vrh and take the second exit right. There is also a sign saying "Jenkova kasarna" by the road. If you walk, you can also turn at the church to Šenk´s homestead and continue the way to the barracks.
Info:
Tel: (04) 25411 53
GSM: 00386 30 685 011