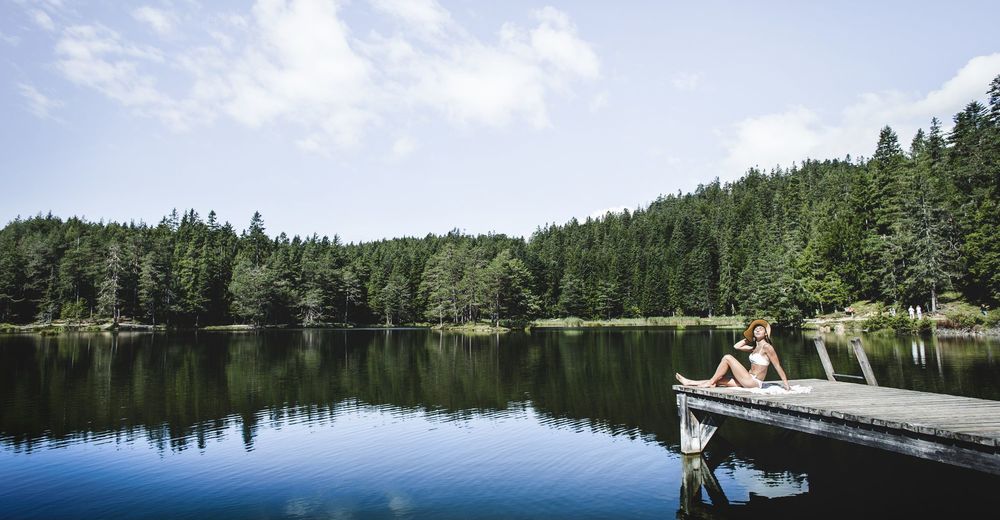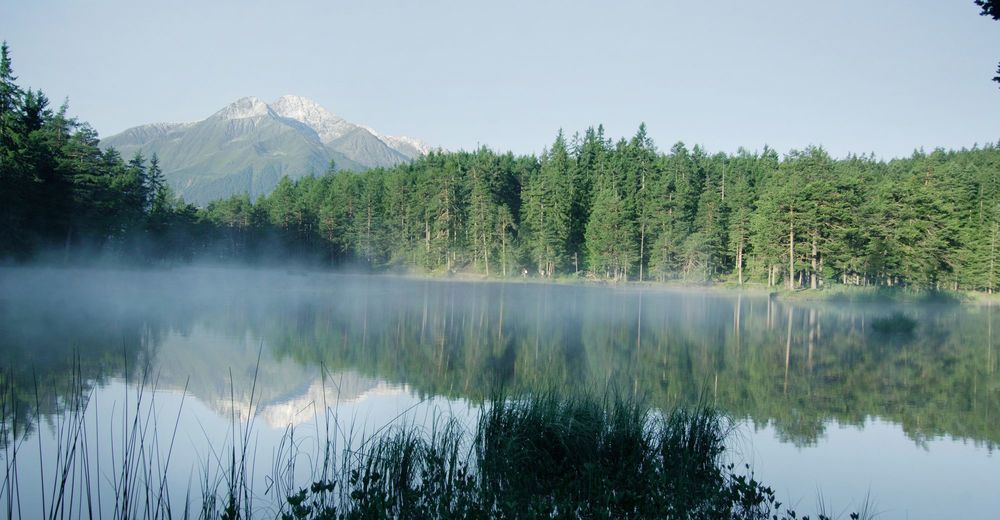 © Olympiaregion Seefeld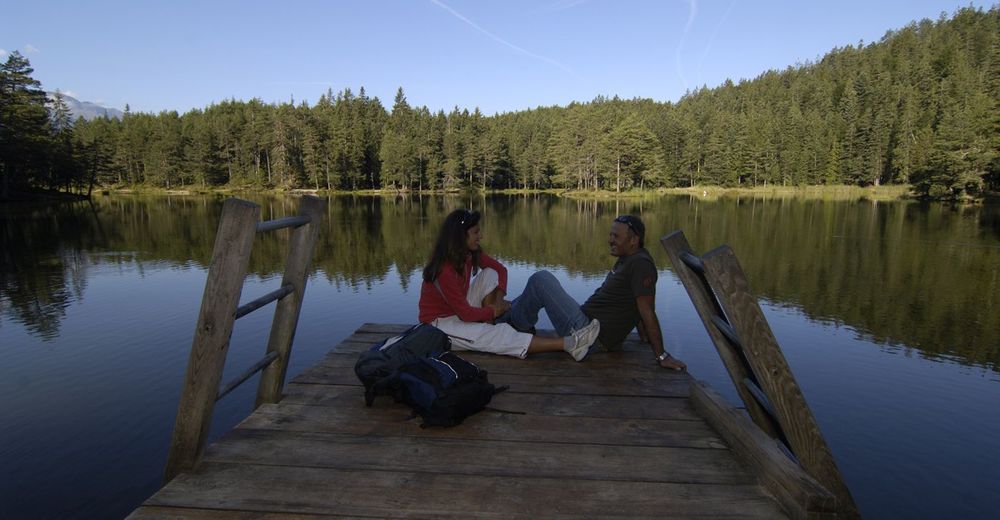 © Olympiaregion Seefeld
Aktuelle Informationen
| | | |
| --- | --- | --- |
| Danas, 12:29 | 18 °C | vrlo dobar |
| | Temperatura | Wasserqualität |
Möserer See
The freely accessible Möserer See is located just a short walk above the village, in the middle of the forest at 1,295 meters. In summer it warms up to 25 degrees and is therefore also considered one of the warmest natural swimming lakes in Tyrol.
Especially in summer the bathing lake is a popular destination. Then mighty fir trees provide pleasant shade, because the moor lake is located in the middle of a beautiful nature reserve. Guests and locals like to meet here to swim and relax.
Exercise in nature
Numerous hiking trails invite you to exercise in nature in the immediate vicinity. A wide walking path leads around the lake and on the many benches along the way you can enjoy nature in a wonderfully relaxed way. A hike to the Brunschkopf is more strenuous, but the demanding ascent is rewarded with an impressive panoramic view of the entire plateau. Lake Möser can also be reached from Seefeld via an easy hiking trail in just over an hour.
Entertainment for children
Not far from the lake and surrounded by shady woods, lies a spacious adventure playground. Slides, swings, climbing and balancing - the 1,500 m2 playground demands quite a bit of skill and trains mobility, reactive strength and balance in a playful way.
Cijene
Parkgebühr für Autos, kein Badeeintritt, Hunde im Wasser nicht erlaubt!
---
Podloga u području za kupanje
kamenito
muljevito
močvarno
Infrastruktura
Parkirališta
Gastronomija (restorani, kavane)
Osobine ležilišta
Livada
Šljunak
Mjesta u sjeni
Mostići
Korištenje tijekom zime
Klizanje
---
Kontakt
Informations- und Mobilitätszentrum Seefeld
Bahnhofsplatz 115, A-6100 Seefeld
Telefon

Početna stranica
Größe
Nadmorska visina

1292 m

Površina

0.01 km²

Tiefe

11 m
Sezona
01.06.2021 - 01.10.2021
Radno vrijeme
Witterungsbedingte Einschränkung der Betriebs- und Saisonzeiten möglich!
---
Unterkünfte finden Mösern/ Buchen
Sportanbieter Mösern/ Buchen
Web kamere