Prenoćišta
Alexandras Landhaus
- Weißenbach am Lech
Alexandras Landhaus
6671 Weissenbach am Lech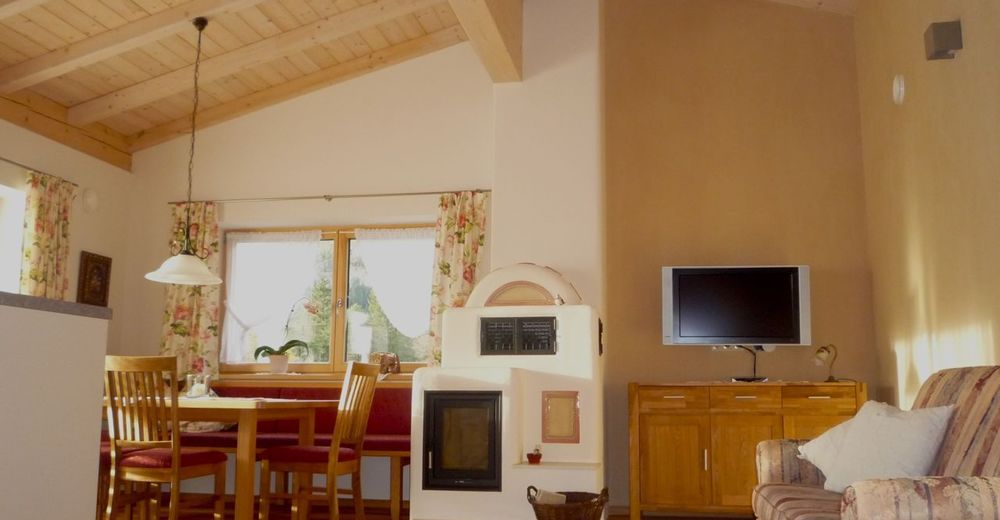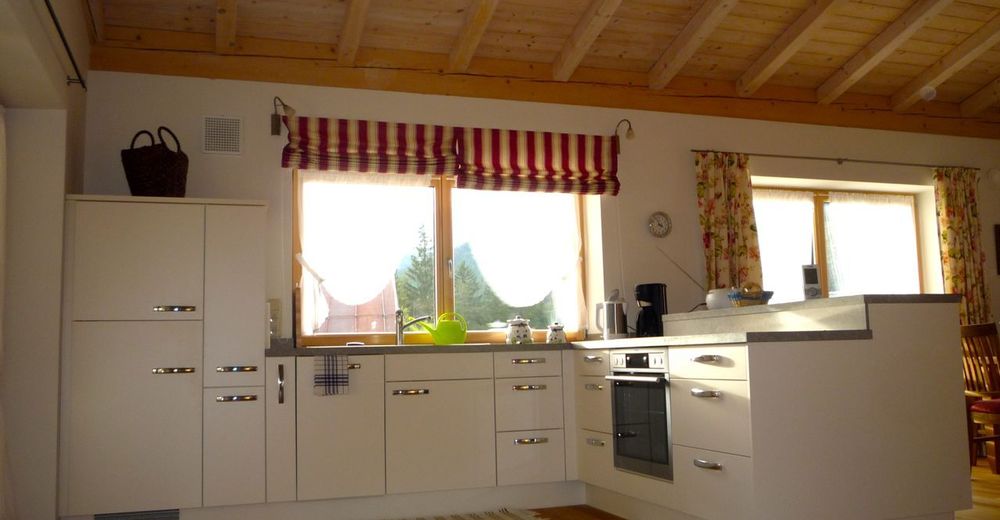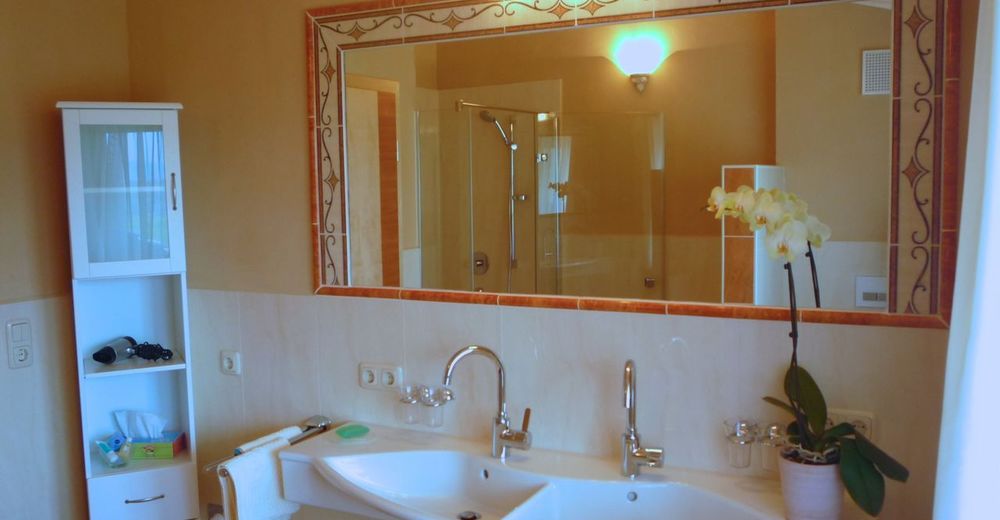 Apartman
5 Kreveti, 1 Apartmani

Alexandra Setari

Bichlgasse 21, 6671 Weissenbach am Lech
The very warmest of welcomes to Alexandra's country home!
We would like to invite you to spend a wonderful holiday with your family here with us here amid the breathtaking natural beauty of Tyrol.
Leave your routine behind and live your holiday dream.
*A verdant carpet of gorgeous Tyrolean meadows stretches before our hotel, framed by an imposing mountain backdrop.
*Our newly built country home will give you every bit as much pleasure as us. Our aim is to provide warmth, soothing tranquility and the little extra touches that will ensure your most eagerly awaited time of the year lingers even longer in the memory.
*Alexandra's holiday apartment 70 m2/10 good reasons why you should book this apartment /
70 m2 of light-bathed and exclusively furnished living space with open roof timbering
TV, radio inc. DVD player, internet connections, automatic door opener
Separate bedroom for two/three people with a very large wardrobe including a loan rucksack and umbrella
Shower/WC with double wash basin, inc. hairdryer, make-up remover tissues and bath and hand towels
Living room with sofa bed for two people, cosy corner seating by the tiled stove
not forgetting a fully equipped kitchen-living room with dishwasher, kettle, coffee machine, toaster, oven/stove and fridge.
A generous veranda perfect for sunbathing (south/west facing) for the exclusive use of the apartment.
The hand-made furniture is especially homely
A beautiful tiled stove and parquet flooring throughout lend a personal touch to this enchanting apartment.
Fresh Tyrolean milk is available direct from the farmhouse 50 metres away.
A cycle and hiking path, cross-country trails and a toboggan hill are right on the doorstep.
In winter the fields and woodland are covered in a glittering blanket of snow which also highlights the stunning beauty of the mountain peaks against an azure sky.
We wish you the warmest of welcomes and look forward to offering you the very best of Tyrolean hospitality.
Hahnenkamm – Höfener Alm ski resort Reuttener Seilbahnen cable car
The Hahnenkammbahn Höfen 8-seater monocable circulating gondola lift serves the Höfener Alm ski area, which has a detachable four-seater chairlift and a tow lift. Inexperienced skiers can enjoy appropriate conditions by the middle station of the Hahnenkammbahn Höfen cable car. The Schollenwiesen lift and the Schollenwiesen practice lift are in the valley.
Snowmaking equipment is used from the valley station to the Hahnenkammbahn Höfen mountain station. Panorama restaurant by the mountain station and serviced huts with accommodation.
Paragliding area
Summer:
*You can indulge your senses at the Ehrenberg Therme spa in Reutte.
The local landscape is also perfect for exploring by bike. Our central location and an extensive cycle trail network make it easy to explore the local mountains and the wild river landscape of the Tyrolean Lech – guided tours are also available.
It goes without saying that hikers and mountaineers will also be in their element in this area. Tours are available for all ability levels in the Tannheim and Lechtal mountains. A visit to the Zugspitze is of course a very impressive experience. Enjoy the unforgettable view from Germany's highest mountain.
The 9-hole golf course in Lermoos* against the stunning backdrop of the Zugspitze is just a 20-minute drive away
In the summer you can take the cable car to the Hahnenkamm bare-foot walking trail. There are serviced cabins and huts near the mountain station. Panorama restaurant by the mountain station.
Raspoloživost
Alexandras Landhaus
na upit
raspoloživo
nije raspoloživo
KW
pon
uto
sri
čet
pet
sub
ned
1
2
3
4
5
6
7
8
9
10
11
12
13
14
15
16
17
18
19
20
21
22
23
24
25
26
27
28
29
30
Cijene
| Zima | Glavna sezona | Vor-/Nebensaison |
| --- | --- | --- |
| Noćenje | 58 € do 80 € | 55 € do 77 € |
| s doručkom | - | - |
| Polupenzion | - | - |
| All-inclusive | - | - |
| Ljeto | Glavna sezona | Vor-/Nebensaison |
| --- | --- | --- |
| Noćenje | 58 € do 80 € | 55 € do 77 € |
| s doručkom | - | - |
| Polupenzion | - | - |
| All-inclusive | - | - |
Die örtliche Kurtaxe pro Erwachsenen beträgt pro Tag Euro 2,00 Kinder bis einschließlich 14 Jahre müssen keine Taxe bezahlen.
Endreinigung einmalig € 30.--
Apartman
5 Kreveti, 1 Apartmani

Alexandra Setari

Bichlgasse 21, 6671 Weissenbach am Lech
Vrste plaćanja

online-banking oder bar