Prenoćišta
Familien- und Wellnesshotel Taxerhof
- Radstadt
Familien- und Wellnesshotel...
5550 Radstadt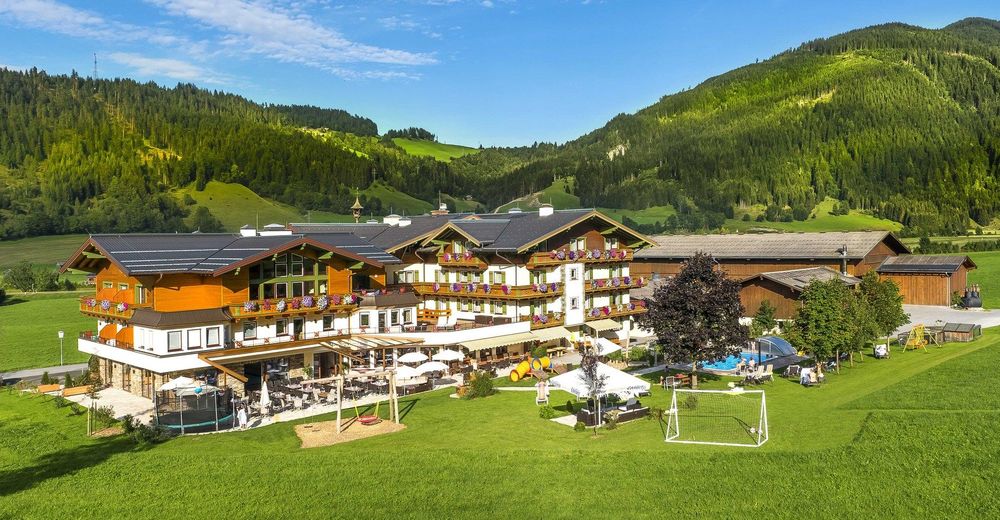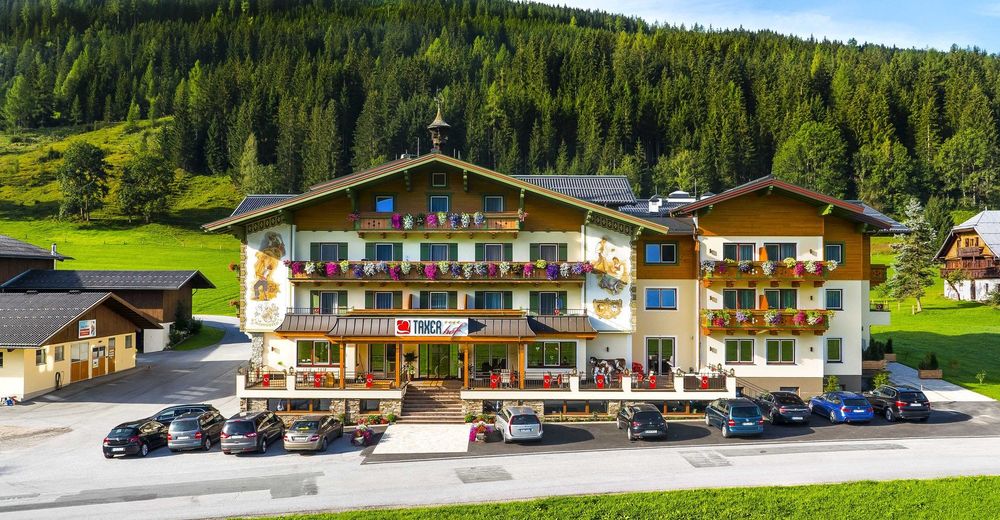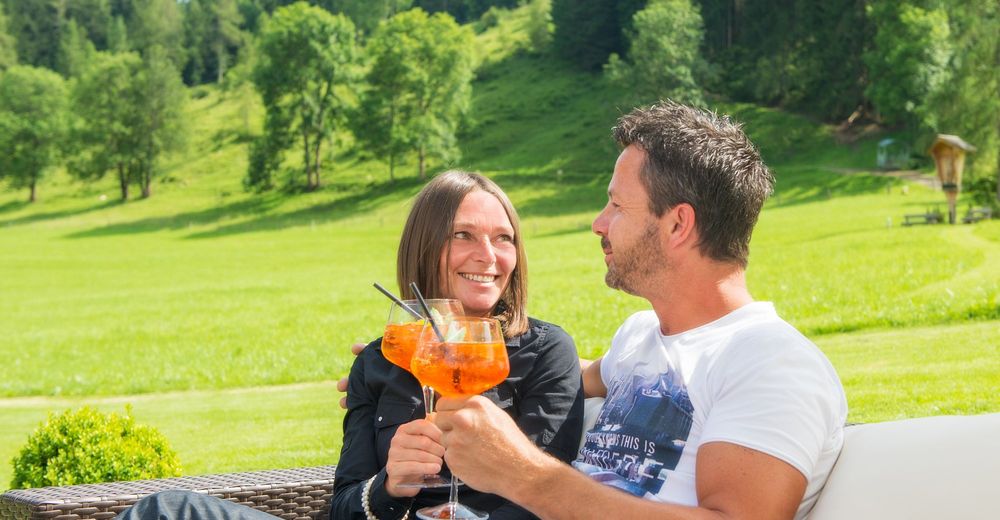 © Lorenz Masser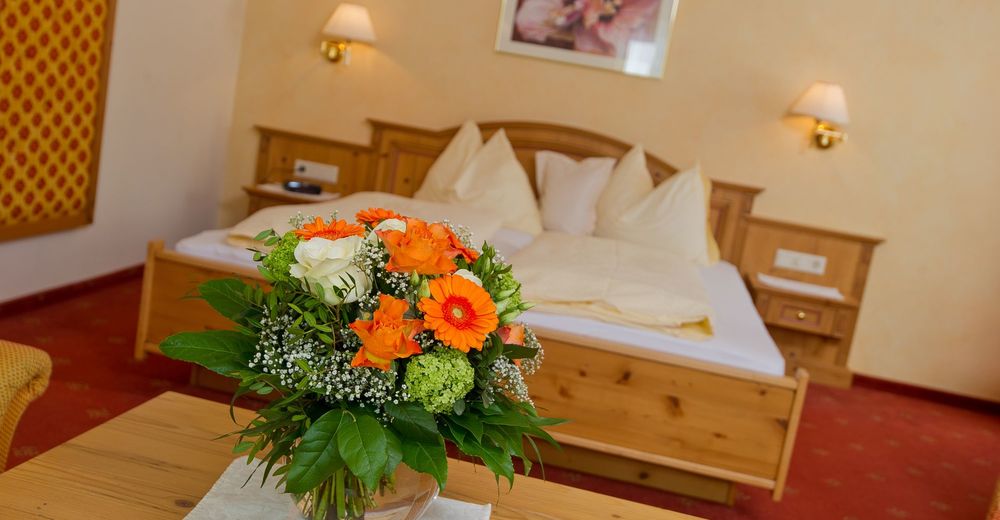 THOMAS STIEGLER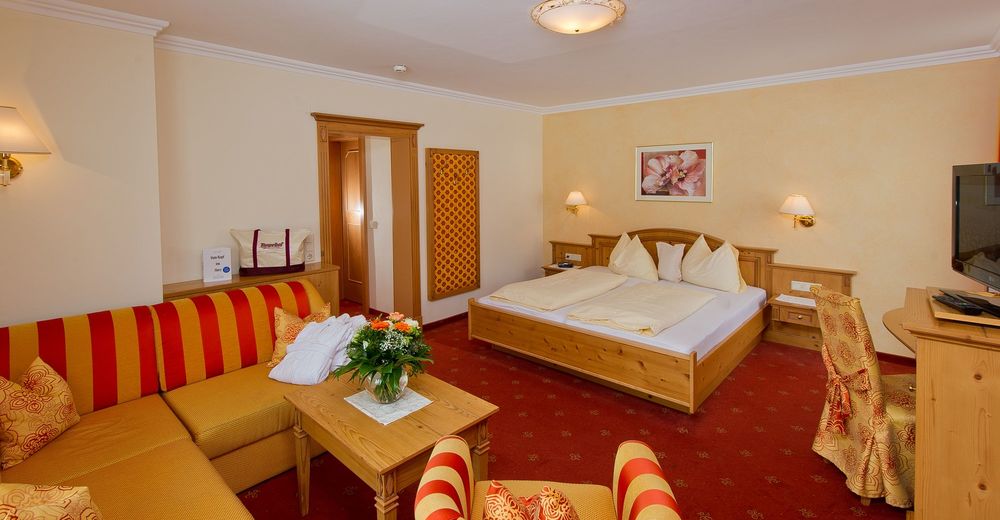 THOMAS STIEGLER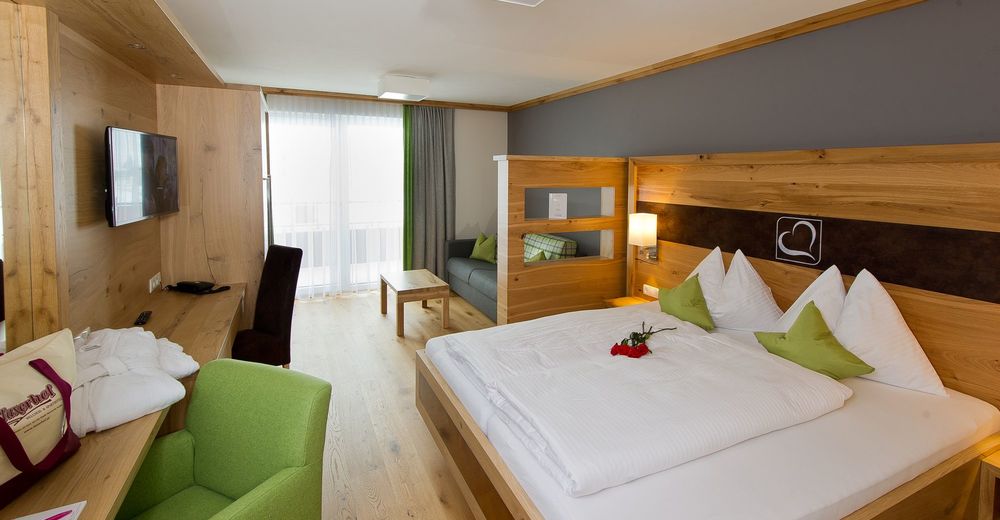 THOMAS STIEGLER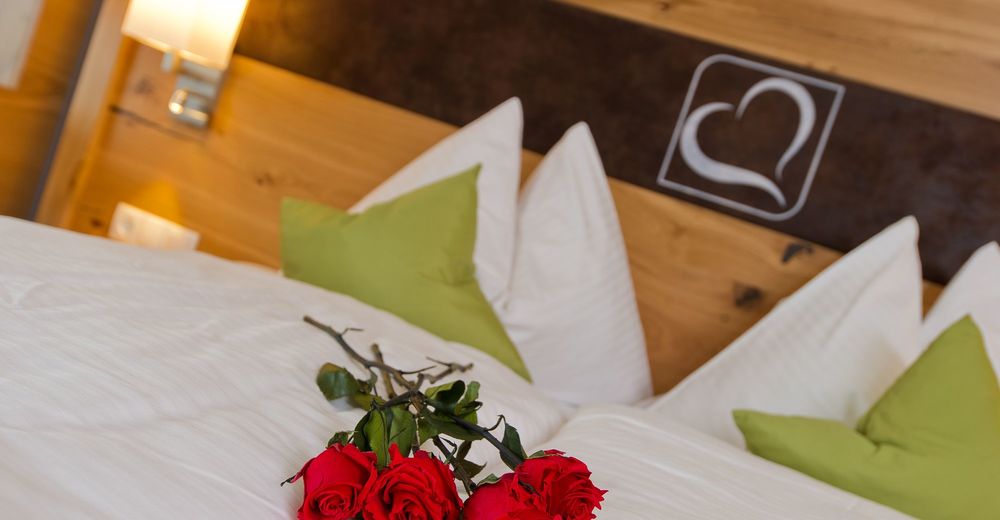 THOMAS STIEGLER
A warm welcome at Hotel Taxerhof!
We have the best offers for you! Whether you are looking for a vacation with alp romanticism or a short trip for eager travellers. Our hotel offers to you what your heart desires.
Leave your everyday life behind you and enjoy the time in our exclusive hotel, where adults and children will find everyhing, what their heart desires - and everything in a breathteaking natural landscape in the alps.
With the choice of our house you have decided for a purely "land idyl", on the one hand because of our favour position in the green and, on the other hand, because of the high ambience of an estate with rural roots. With pleasure we maintain our traditions and you let in it participate - it is with the use of our in-house products or the esteem for good-quality!
Enjoy sincere hospitality here at our spacious and comfortable hotel. We are just 2 km from the town centre of Radstadt on the way to Obertauern, in a quiet and sunny valley setting amid well-tended meadows and right next to the Tauern golf course.
Fine vacation living at the Taxerhof - in enchantingly beautiful vacation spacious rooms, suites or studios, with baby equipment and cots available if desired - free for all of our guest families.
The Hotel Taxerhof also offers you a beautiful dining room, a guest lounge, a big children's playroom and, naturally, an elevator. Our wellness paradise fascinates the eye, while pampering body and soul - no matter what the season - click here to see more ....
Kids and teenies: on children and teenagers waits in the Taxerhof a coloured holidays program which, guarantees for unforgettable holiday experiences. In the kid's club a child attendant provides for play, fun and a lot of good mood!
Special: heated outdoor pool, indoor swimming pool, sauna area...
We are excited at the prospect of welcoming and pampering you as our guests!
Your hosts, the Mayrhofer Family!
Raspoloživost Familien- und Wellnesshotel Taxerhof
Vacation in a 4-star-hotel together with holiday on a farm –the "Taxerhof" invites you! Enjoy excellent quality, best comfort and lots of hospitality.
Our new renovated hotel is situated in the midst of our countryside, only 2 km out of the center of Radstadt. Directly at the hotel you´ll find the area of the golfclub Radstadt. Select between elegant rooms, suites and apartments.
Ponude Ljeto Familien- und Wellnesshotel Taxerhof
aktivni odmor / Skijaško trčanje / Zimska paušala
7 Noći: 10.12.2021 do 18.04.2022
Radstadt hat wohl eines der größten und schönsten Langlaufgebiete der Salzburger Sportwelt, mit 160 km gespurten Langlaufloipen aller Schwierigkeitsgrade. Für noch mehr Abwechslung und...
Ponude Zima Familien- und Wellnesshotel Taxerhof
Cijene
| Zima | Glavna sezona | Vor-/Nebensaison |
| --- | --- | --- |
| Noćenje | - | - |
| s doručkom | - | - |
| Polupenzion | 99 € do 158 € | 70 € do 133 € |
| All-inclusive | - | - |
| Ljeto | Glavna sezona | Vor-/Nebensaison |
| --- | --- | --- |
| Noćenje | - | - |
| s doručkom | - | - |
| Polupenzion | 79 € do 117 € | 73 € do 106 € |
| All-inclusive | - | - |
Price for kids:
In the room of the parents.
0 - 3 years € 15,00
4 - 9 years € 38,00
10 - 14 years € 50,00
15 - 18 years € 72,00