St. Georgen ob Judenburg
734m
St. Georgen ob Judenburg - once called "Praitenfurt" - is situated at an altitude of 736 m above sea level with a population of approx. 1,000 and has an area of 44 km².
Long before the birth of Christ, a long-distance route between Italy and the Danube - the "Norische Hauptstraße" - led through the municipal area. The name St. Georgen was first mentioned in a document from 1277. Finds from Roman times and especially the Romanesque frescoes in the parish church of St. Georgen, uncovered in 1988, point to an important historical past. The Romanesque wall paintings in the tower square from the 13th century, which show images of St. George among others, form a particularly interesting document of stylistic history from the late Romanesque period. Patronage of the wall paintings has been taken over by the cultural association "Georgsgemeinschaft zu Praitenfurt" with the Georgsarchiv. The parish church of St. Johann in der Scheiben is also located in the municipal area of St. Georgen.
St. Georgen ob Judenburg - in the middle of the 3G communities - lies directly on the Mura cycle path R2 and is an ideal place to feel good. In the peace and quiet, the natural surroundings and the fresh air, those seeking recreation will find countless opportunities for leisure activities. Leisurely walks, Nordic walking on paths in the forest and on meadows, wonderful hikes to the surrounding mountains or directly along the Mur, hiking or jogging along the beautiful Indian Sauna Trail, past the quietly situated natural pond with fitness stations, and cycling tours along the Mur Cycle Path, invite you to spend eventful and relaxing holiday days. A visit to the revitalised lime kiln in the Wöllgraben is also interesting. Many games and adventures await the children in the well-known Märchenwald amusement park, where you will also find Austria's most modern 5D mini-golf course. Adventurous people will have fun kayaking or rafting on the Mur.
The small village is also the starting point for many beautiful mountain bike tours through the forests of the Murtal adventure region.
www.murtal.at/steiermark/home/unsere-gemeinden/st-georgen-ob-judenburg-1
---
---
Savjeti za slobodno vrijeme St. Georgen ob Judenburg
---
Kontakt St. Georgen ob Judenburg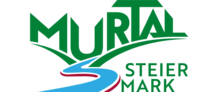 Erlebnisregion Murtal
Red Bull Ring Straße 1, A-8724 Spielberg
Telefon

Početna stranica
E-Mail