St. Peter ob Judenburg
750m
The village of St. Peter ob Judenburg lies at the foot of the Seetaler Alps at an altitude of 750 m above sea level. It covers an area of 50.36 km² and has 1,083 inhabitants. St. Peter is a place where customs are very important. This is evidenced by the many annual events, which offer something for every taste, such as the St. Peter parish festival, the spring concert of the Rothenthurm-St. Peter music society, the early morning pint on Florianisonntag, the performances of the theatre group, or the village football tournament.
The Summer&Sun event organised by the St. Peter rural youth group also attracts a large number of visitors from neighbouring communities.
Especially worth seeing is the Perchten- und Krampuslauf der St. Peterer Hammerperchten. For music lovers there is the Almfest of the Musikverein Rothenthurm-St. Peter with songs and blowing of tunes. Almost every second citizen of the municipality is a member of an association, thus ensuring the preservation of tradition and customs. In addition, the many associations testify to the high value that community and togetherness enjoy in the municipality. Twice a year, in the run-up to Christmas and at Easter, an Advent and Easter market in St. Peter offers the opportunity to buy and sell goods produced directly in the village, such as handicrafts and culinary specialities.
The local farmers in particular take advantage of this opportunity to offer, among other things, home-baked farmhouse bread, meat products and high-quality meat specialities. Many of these products are of course also sold directly at the farm.
For those interested in culture, it is recommended to visit the Parish Church of St. Peter, built in the 15th century, whose famous pulpit is one of the few fishing pulpits in Austria. Another sight is the Castle of Rothenthurm. During a hike or a *walk through the Au along the Au-Erlebnisweg you can really relax and enjoy the peace and quiet.
A bike tour along the Mur is also a lovely experience.
St. Peter ob Judenburg, a place with a high quality of life and culture, where community is lived and hospitality is highly valued./
#www.murtal.at/steiermark/home/unsere-gemeinden/st-peter-ob-judenburg
---
---
Savjeti za slobodno vrijeme St. Peter ob Judenburg
---
Kontakt St. Peter ob Judenburg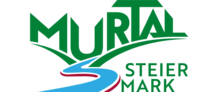 Erlebnisregion Murtal
Red Bull Ring Straße 1, A-8724 Spielberg
Telefon

Početna stranica
E-Mail