© Foto Lebesmühlbacher
© Foto Lebesmühlbacher
© (C)Foto Mario Lebesm - Foto Lebesm
© (C)Foto Mario Lebesm - Foto Lebesm
© (C)Foto Mario Lebesm - Foto Lebesm
© (C)Foto Mario Lebesm - Foto Lebesm
© (C)Foto Mario Lebesm - Foto Lebesm
Hotel / Apartman

130 Kreveti, 31 Soba

Familie Pfeffer

Sonnalmweg 57, 5700 Zell am See
Top view & Pure nature
Familiar mountain hotel with GIGANTIC – view to the Lake, the city of Zell am See and the surrounding mountain scenery. Quiet and idyllic location at 1,200 m above sea level. In summer directly on the hiking trail -
entry into the peaceful nature in front of the entrance door !
Enjoy a charming alpine flair combined with cozy, modernly furnished rooms and wellness comfort.
Ideal starting point for various tours (hikes, biking, excursions, etc. ) right in front of the hotel you can reach the most beautiful hiking trails of the region.
Relax at our swimming biotope with spacious sunbathing lawn and recharge your batteries for your daily life.
From mid-May to mid-September you dive into the refreshing wetness of the pond filled with crystal clear mountain water
from its own source. For the younger guests there is a shallower "children's area" in the water to splash and romp.
You will stay in modern and comfortable rooms and apartments, all of them have a panoramic balcony (or terrace) with beautiful view to the lake or the mountains.
Wake up in the morning with fresh mountain air, above the clouds and surrounded by pure nature and tranquility, as well as a gigantic view of
Lake + Mountains + Glacier.
Guests of the Berghotel Jaga-Alm also enjoy the following additional amenities:
> Jaga-Alm All-Inclusive:
Breakfast buffet with a wide selection of local produce from local farmers
Lunch packet to put together by yourself from breakfast for various excursions or walks
Afternoon: 16° – 17° Cake and ice cream from the buffet
Evening: 5-course menu or theme evenings (e. g. farmer's buffet, Italian buffet, barbecue evening, fondue evening)
-Drinks from 10. 00 – 21. 00 included (beer, house wine, soft drinks, juices, mountain spring water, coffee, tea and hot chocolate)
> Wellness-Alm with Finnish sauna, bio-infrared sauna, steam bath, adventure shower and panoramic relaxation room
with a view of Lake Zell and the mountain peaks
> Zell am See-Kaprun Summer Card included (from mid-May to mid-October) this allows you free use and discounts of around 40 attractions in the region
(such as mountain railways, glaciers, reservoirs, Krimml waterfalls, beach resorts, shipping, museums, public transport, etc. )
> Pinzgau Mobility Card (mid-May to mid-October)
Use of all public transport in the region free of charge!
> Dining room and lounge with panoramic views, as well as a cosy bar area to end the day
> á la carte restaurant with large sun terrace – enjoy the view with us!
> Natural, regional and seasonal products from our own agriculture and hunting
> Children's playground with trampoline and small petting zoo (pony, donkeys, chickens, rabbits, cats, etc. )
> Indoor playroom with climbing wall, playbarry and other motor games
> Leisure room with table tennis and table football – not only for the younger guests!
> Depot for your sports equipment (skis, shoes, bikes, etc. ) with heated lockers for each room
> Parking directly by the hotel (free of charge)
> only mountain hotel with paved access road (3 km to the centre, 800 m to the valley station of the Schmitten cable car)
always cleared in winter in any weather, easy to reach by car
> Free Wi-Fi throughout the hotel
> free shuttle for beginners & non-skiers to the valley station of Schmittenhöhe, daily from 9. 00-10. 00 o'clock & 15. 30-16. 30 o'clock
> Ski rental directly at the hotel (Saturday & Sunday, as well as by prior arrangement)
> free transfer on arrival and departure from Zell am See station
NEW: Charging station for electric cars (€ 0.80 per KW)
Oprema u sobi
soba za nepušače
parkiralište
sauna
dječje igralište
bežični LAN
wellness područje
balkon/terasa
dozvoljene životinje
Pokaži sve sadržaje
Soba/Apartmani

double room Sonnberg
Double Room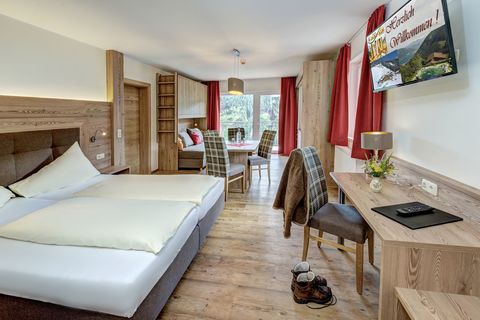 double room Tauernblick new!
Family Room


hotel apartment Sonnalm 60m²
Studio


Panorama incl. sauna
Apartment

hotel apartment Erlblick
Apartment

Family suite seeblick Zirbe
Penthouse Apartment
Video
Opća dostupnost
na upit
raspoloživo
nije raspoloživo
zatovrena
travnja 2024
KW
pon
uto
sri
čet
pet
sub
ned
14
1
2
3
4
5
6
7
15
8
9
10
11
12
13
14
16
15
16
17
18
19
20
21
17
22
23
24
25
26
27
28
18
29
30
studenoga 2024
KW
pon
uto
sri
čet
pet
sub
ned
44
1
2
3
45
4
5
6
7
8
9
10
46
11
12
13
14
15
16
17
47
18
19
20
21
22
23
24
48
25
26
27
28
29
30
Cijene
Geschlossen Herbst
25.09.2023 - 21.12.2023
double room Sonnberg (Double Room)
pro Nacht
Aufenthaltsdauer: Kurzaufenthaltszuschlag
do 2 Übernachtungen
+ 3,00 €
pro Person / pro Noć
Babybetten: Babybett
maks. 2 zulässig
+ 8,00 €
pro Broj / pro Noć
Kućni ljubimci: Hund
maks. 2 zulässig
+ 12,00 €
pro Broj / pro Noć
Schmitten (Double Room)
pro Nacht
Aufenthaltsdauer: Kurzaufenthaltszuschlag
do 2 Übernachtungen
+ 3,00 €
pro Person / pro Noć
Babybetten: Babybett
maks. 2 zulässig
+ 8,00 €
pro Broj / pro Noć
Kućni ljubimci: Hund
maks. 2 zulässig
+ 12,00 €
pro Broj / pro Noć
double room Tauernblick new! (Family Room)
pro Nacht
Aufenthaltsdauer: Kurzaufenthaltszuschlag
do 2 Übernachtungen
+ 3,00 €
pro Person / pro Noć
Babybetten: Babybett
maks. 2 zulässig
+ 8,00 €
pro Broj / pro Noć
Kućni ljubimci: Hund
maks. 2 zulässig
+ 12,00 €
pro Broj / pro Noć
Sonnalm (Studio)
pro Nacht
Aufenthaltsdauer: Kurzaufenthaltszuschlag
do 2 Übernachtungen
+ 3,00 €
pro Person / pro Noć
Babybetten: Babybett
maks. 2 zulässig
+ 8,00 €
pro Broj / pro Noć
Kućni ljubimci: Hund
maks. 2 zulässig
+ 12,00 €
pro Broj / pro Noć
hotel apartment Sonnalm 60m² (Studio)
pro Nacht
Aufenthaltsdauer: Kurzaufenthaltszuschlag
do 2 Übernachtungen
+ 3,00 €
pro Person / pro Noć
Babybetten: Babybett
maks. 2 zulässig
+ 8,00 €
pro Broj / pro Noć
Kućni ljubimci: Hund
maks. 2 zulässig
+ 12,00 €
pro Broj / pro Noć
Sonnkogel (Apartment)
pro Nacht
Aufenthaltsdauer: Kurzaufenthaltszuschlag
do 2 Übernachtungen
+ 3,00 €
pro Person / pro Noć
Babybetten: Babybett
maks. 2 zulässig
+ 8,00 €
pro Broj / pro Noć
Kućni ljubimci: Hund
maks. 2 zulässig
+ 12,00 €
pro Broj / pro Noć
Panorama incl. sauna (Apartment)
pro Nacht
Aufenthaltsdauer: Kurzaufenthaltszuschlag
do 2 Übernachtungen
+ 3,00 €
pro Person / pro Noć
Babybetten: Babybett
maks. 2 zulässig
+ 8,00 €
pro Broj / pro Noć
Kućni ljubimci: Hund
maks. 2 zulässig
+ 12,00 €
pro Broj / pro Noć
hotel apartment Erlblick (Apartment)
pro Nacht
Aufenthaltsdauer: Kurzaufenthaltszuschlag
do 2 Übernachtungen
+ 3,00 €
pro Person / pro Noć
Babybetten: Babybett
maks. 2 zulässig
+ 8,00 €
pro Broj / pro Noć
Kućni ljubimci: Hund
maks. 2 zulässig
+ 12,00 €
pro Broj / pro Noć
Family suite seeblick Zirbe (Penthouse Apartment)
pro Nacht
Aufenthaltsdauer: Kurzaufenthaltszuschlag
do 2 Übernachtungen
+ 3,00 €
pro Person / pro Noć
Babybetten: Babybett
maks. 2 zulässig
+ 8,00 €
pro Broj / pro Noć
Kućni ljubimci: Hund
maks. 2 zulässig
+ 12,00 €
pro Broj / pro Noć
Weihnachten
22.12.2023 - 29.12.2023
double room Sonnberg (Double Room)
pro Person / pro Nacht
Aufenthaltsdauer: Kurzaufenthaltszuschlag
do 2 Übernachtungen
+ 3,00 €
pro Person / pro Noć
Babybetten: Babybett
maks. 2 zulässig
+ 8,00 €
pro Broj / pro Noć
Kućni ljubimci: Hund
maks. 2 zulässig
+ 12,00 €
pro Broj / pro Noć
Schmitten (Double Room)
pro Person / pro Nacht
Aufenthaltsdauer: Kurzaufenthaltszuschlag
do 2 Übernachtungen
+ 3,00 €
pro Person / pro Noć
Babybetten: Babybett
maks. 2 zulässig
+ 8,00 €
pro Broj / pro Noć
Kućni ljubimci: Hund
maks. 2 zulässig
+ 12,00 €
pro Broj / pro Noć
double room Tauernblick new! (Family Room)
pro Person / pro Nacht
Aufenthaltsdauer: Kurzaufenthaltszuschlag
do 2 Übernachtungen
+ 3,00 €
pro Person / pro Noć
Babybetten: Babybett
maks. 2 zulässig
+ 8,00 €
pro Broj / pro Noć
Kućni ljubimci: Hund
maks. 2 zulässig
+ 12,00 €
pro Broj / pro Noć
Sonnalm (Studio)
pro Person / pro Nacht
Aufenthaltsdauer: Kurzaufenthaltszuschlag
do 2 Übernachtungen
+ 3,00 €
pro Person / pro Noć
Babybetten: Babybett
maks. 2 zulässig
+ 8,00 €
pro Broj / pro Noć
Kućni ljubimci: Hund
maks. 2 zulässig
+ 12,00 €
pro Broj / pro Noć
hotel apartment Sonnalm 60m² (Studio)
pro Person / pro Nacht
Aufenthaltsdauer: Kurzaufenthaltszuschlag
do 2 Übernachtungen
+ 3,00 €
pro Person / pro Noć
Babybetten: Babybett
maks. 2 zulässig
+ 8,00 €
pro Broj / pro Noć
Kućni ljubimci: Hund
maks. 2 zulässig
+ 12,00 €
pro Broj / pro Noć
Sonnkogel (Apartment)
pro Person / pro Nacht
Aufenthaltsdauer: Kurzaufenthaltszuschlag
do 2 Übernachtungen
+ 3,00 €
pro Person / pro Noć
Babybetten: Babybett
maks. 2 zulässig
+ 8,00 €
pro Broj / pro Noć
Kućni ljubimci: Hund
maks. 2 zulässig
+ 12,00 €
pro Broj / pro Noć
Panorama incl. sauna (Apartment)
pro Person / pro Nacht
Aufenthaltsdauer: Kurzaufenthaltszuschlag
do 2 Übernachtungen
+ 3,00 €
pro Person / pro Noć
Babybetten: Babybett
maks. 2 zulässig
+ 8,00 €
pro Broj / pro Noć
Kućni ljubimci: Hund
maks. 2 zulässig
+ 12,00 €
pro Broj / pro Noć
hotel apartment Erlblick (Apartment)
pro Person / pro Nacht
Aufenthaltsdauer: Kurzaufenthaltszuschlag
do 2 Übernachtungen
+ 3,00 €
pro Person / pro Noć
Babybetten: Babybett
maks. 2 zulässig
+ 8,00 €
pro Broj / pro Noć
Kućni ljubimci: Hund
maks. 2 zulässig
+ 12,00 €
pro Broj / pro Noć
Family suite seeblick Zirbe (Penthouse Apartment)
pro Person / pro Nacht
Aufenthaltsdauer: Kurzaufenthaltszuschlag
do 2 Übernachtungen
+ 3,00 €
pro Person / pro Noć
Babybetten: Babybett
maks. 2 zulässig
+ 8,00 €
pro Broj / pro Noć
Kućni ljubimci: Hund
maks. 2 zulässig
+ 12,00 €
pro Broj / pro Noć
Silvester / Fasching
30.12.2023 - 06.01.2024 10.02.2024 - 23.02.2024
double room Sonnberg (Double Room)
pro Person / pro Nacht
Aufenthaltsdauer: Kurzaufenthaltszuschlag
do 2 Übernachtungen
+ 3,00 €
pro Person / pro Noć
Babybetten: Babybett
maks. 2 zulässig
+ 8,00 €
pro Broj / pro Noć
Kućni ljubimci: Hund
maks. 2 zulässig
+ 12,00 €
pro Broj / pro Noć
Schmitten (Double Room)
pro Person / pro Nacht
Aufenthaltsdauer: Kurzaufenthaltszuschlag
do 2 Übernachtungen
+ 3,00 €
pro Person / pro Noć
Babybetten: Babybett
maks. 2 zulässig
+ 8,00 €
pro Broj / pro Noć
Kućni ljubimci: Hund
maks. 2 zulässig
+ 12,00 €
pro Broj / pro Noć
double room Tauernblick new! (Family Room)
pro Person / pro Nacht
Aufenthaltsdauer: Kurzaufenthaltszuschlag
do 2 Übernachtungen
+ 3,00 €
pro Person / pro Noć
Babybetten: Babybett
maks. 2 zulässig
+ 8,00 €
pro Broj / pro Noć
Kućni ljubimci: Hund
maks. 2 zulässig
+ 12,00 €
pro Broj / pro Noć
Sonnalm (Studio)
pro Person / pro Nacht
Aufenthaltsdauer: Kurzaufenthaltszuschlag
do 2 Übernachtungen
+ 3,00 €
pro Person / pro Noć
Babybetten: Babybett
maks. 2 zulässig
+ 8,00 €
pro Broj / pro Noć
Kućni ljubimci: Hund
maks. 2 zulässig
+ 12,00 €
pro Broj / pro Noć
hotel apartment Sonnalm 60m² (Studio)
pro Person / pro Nacht
Aufenthaltsdauer: Kurzaufenthaltszuschlag
do 2 Übernachtungen
+ 3,00 €
pro Person / pro Noć
Babybetten: Babybett
maks. 2 zulässig
+ 8,00 €
pro Broj / pro Noć
Kućni ljubimci: Hund
maks. 2 zulässig
+ 12,00 €
pro Broj / pro Noć
Sonnkogel (Apartment)
pro Person / pro Nacht
Aufenthaltsdauer: Kurzaufenthaltszuschlag
do 2 Übernachtungen
+ 3,00 €
pro Person / pro Noć
Babybetten: Babybett
maks. 2 zulässig
+ 8,00 €
pro Broj / pro Noć
Kućni ljubimci: Hund
maks. 2 zulässig
+ 12,00 €
pro Broj / pro Noć
Panorama incl. sauna (Apartment)
pro Person / pro Nacht
Aufenthaltsdauer: Kurzaufenthaltszuschlag
do 2 Übernachtungen
+ 3,00 €
pro Person / pro Noć
Babybetten: Babybett
maks. 2 zulässig
+ 8,00 €
pro Broj / pro Noć
Kućni ljubimci: Hund
maks. 2 zulässig
+ 12,00 €
pro Broj / pro Noć
hotel apartment Erlblick (Apartment)
pro Person / pro Nacht
Aufenthaltsdauer: Kurzaufenthaltszuschlag
do 2 Übernachtungen
+ 3,00 €
pro Person / pro Noć
Babybetten: Babybett
maks. 2 zulässig
+ 8,00 €
pro Broj / pro Noć
Kućni ljubimci: Hund
maks. 2 zulässig
+ 12,00 €
pro Broj / pro Noć
Family suite seeblick Zirbe (Penthouse Apartment)
pro Person / pro Nacht
Aufenthaltsdauer: Kurzaufenthaltszuschlag
do 2 Übernachtungen
+ 3,00 €
pro Person / pro Noć
Babybetten: Babybett
maks. 2 zulässig
+ 8,00 €
pro Broj / pro Noć
Kućni ljubimci: Hund
maks. 2 zulässig
+ 12,00 €
pro Broj / pro Noć
Schneewochen / Ostern
07.01.2024 - 02.02.2024 16.03.2024 - 01.04.2024
double room Sonnberg (Double Room)
pro Person / pro Nacht
Aufenthaltsdauer: Kurzaufenthaltszuschlag
do 2 Übernachtungen
+ 3,00 €
pro Person / pro Noć
Babybetten: Babybett
maks. 2 zulässig
+ 8,00 €
pro Broj / pro Noć
Kućni ljubimci: Hund
maks. 2 zulässig
+ 12,00 €
pro Broj / pro Noć
Schmitten (Double Room)
pro Person / pro Nacht
Aufenthaltsdauer: Kurzaufenthaltszuschlag
do 2 Übernachtungen
+ 3,00 €
pro Person / pro Noć
Babybetten: Babybett
maks. 2 zulässig
+ 8,00 €
pro Broj / pro Noć
Kućni ljubimci: Hund
maks. 2 zulässig
+ 12,00 €
pro Broj / pro Noć
double room Tauernblick new! (Family Room)
pro Person / pro Nacht
Aufenthaltsdauer: Kurzaufenthaltszuschlag
do 2 Übernachtungen
+ 3,00 €
pro Person / pro Noć
Babybetten: Babybett
maks. 2 zulässig
+ 8,00 €
pro Broj / pro Noć
Kućni ljubimci: Hund
maks. 2 zulässig
+ 12,00 €
pro Broj / pro Noć
Sonnalm (Studio)
pro Person / pro Nacht
Aufenthaltsdauer: Kurzaufenthaltszuschlag
do 2 Übernachtungen
+ 3,00 €
pro Person / pro Noć
Babybetten: Babybett
maks. 2 zulässig
+ 8,00 €
pro Broj / pro Noć
Kućni ljubimci: Hund
maks. 2 zulässig
+ 12,00 €
pro Broj / pro Noć
hotel apartment Sonnalm 60m² (Studio)
pro Person / pro Nacht
Aufenthaltsdauer: Kurzaufenthaltszuschlag
do 2 Übernachtungen
+ 3,00 €
pro Person / pro Noć
Babybetten: Babybett
maks. 2 zulässig
+ 8,00 €
pro Broj / pro Noć
Kućni ljubimci: Hund
maks. 2 zulässig
+ 12,00 €
pro Broj / pro Noć
Sonnkogel (Apartment)
pro Person / pro Nacht
Aufenthaltsdauer: Kurzaufenthaltszuschlag
do 2 Übernachtungen
+ 3,00 €
pro Person / pro Noć
Babybetten: Babybett
maks. 2 zulässig
+ 8,00 €
pro Broj / pro Noć
Kućni ljubimci: Hund
maks. 2 zulässig
+ 12,00 €
pro Broj / pro Noć
Panorama incl. sauna (Apartment)
pro Person / pro Nacht
Aufenthaltsdauer: Kurzaufenthaltszuschlag
do 2 Übernachtungen
+ 3,00 €
pro Person / pro Noć
Babybetten: Babybett
maks. 2 zulässig
+ 8,00 €
pro Broj / pro Noć
Kućni ljubimci: Hund
maks. 2 zulässig
+ 12,00 €
pro Broj / pro Noć
hotel apartment Erlblick (Apartment)
pro Person / pro Nacht
Aufenthaltsdauer: Kurzaufenthaltszuschlag
do 2 Übernachtungen
+ 3,00 €
pro Person / pro Noć
Babybetten: Babybett
maks. 2 zulässig
+ 8,00 €
pro Broj / pro Noć
Kućni ljubimci: Hund
maks. 2 zulässig
+ 12,00 €
pro Broj / pro Noć
Family suite seeblick Zirbe (Penthouse Apartment)
pro Person / pro Nacht
Aufenthaltsdauer: Kurzaufenthaltszuschlag
do 2 Übernachtungen
+ 3,00 €
pro Person / pro Noć
Babybetten: Babybett
maks. 2 zulässig
+ 8,00 €
pro Broj / pro Noć
Kućni ljubimci: Hund
maks. 2 zulässig
+ 12,00 €
pro Broj / pro Noć
Familienwochen
03.02.2024 - 09.02.2024
double room Sonnberg (Double Room)
pro Person / pro Nacht
Aufenthaltsdauer: Kurzaufenthaltszuschlag
do 2 Übernachtungen
+ 3,00 €
pro Person / pro Noć
Babybetten: Babybett
maks. 2 zulässig
+ 8,00 €
pro Broj / pro Noć
Kućni ljubimci: Hund
maks. 2 zulässig
+ 12,00 €
pro Broj / pro Noć
Schmitten (Double Room)
pro Person / pro Nacht
Aufenthaltsdauer: Kurzaufenthaltszuschlag
do 2 Übernachtungen
+ 3,00 €
pro Person / pro Noć
Babybetten: Babybett
maks. 2 zulässig
+ 8,00 €
pro Broj / pro Noć
Kućni ljubimci: Hund
maks. 2 zulässig
+ 12,00 €
pro Broj / pro Noć
double room Tauernblick new! (Family Room)
pro Person / pro Nacht
Aufenthaltsdauer: Kurzaufenthaltszuschlag
do 2 Übernachtungen
+ 3,00 €
pro Person / pro Noć
Babybetten: Babybett
maks. 2 zulässig
+ 8,00 €
pro Broj / pro Noć
Kućni ljubimci: Hund
maks. 2 zulässig
+ 12,00 €
pro Broj / pro Noć
Sonnalm (Studio)
pro Person / pro Nacht
Aufenthaltsdauer: Kurzaufenthaltszuschlag
do 2 Übernachtungen
+ 3,00 €
pro Person / pro Noć
Babybetten: Babybett
maks. 2 zulässig
+ 8,00 €
pro Broj / pro Noć
Kućni ljubimci: Hund
maks. 2 zulässig
+ 12,00 €
pro Broj / pro Noć
hotel apartment Sonnalm 60m² (Studio)
pro Person / pro Nacht
Aufenthaltsdauer: Kurzaufenthaltszuschlag
do 2 Übernachtungen
+ 3,00 €
pro Person / pro Noć
Babybetten: Babybett
maks. 2 zulässig
+ 8,00 €
pro Broj / pro Noć
Kućni ljubimci: Hund
maks. 2 zulässig
+ 12,00 €
pro Broj / pro Noć
Sonnkogel (Apartment)
pro Person / pro Nacht
Aufenthaltsdauer: Kurzaufenthaltszuschlag
do 2 Übernachtungen
+ 3,00 €
pro Person / pro Noć
Babybetten: Babybett
maks. 2 zulässig
+ 8,00 €
pro Broj / pro Noć
Kućni ljubimci: Hund
maks. 2 zulässig
+ 12,00 €
pro Broj / pro Noć
Panorama incl. sauna (Apartment)
pro Person / pro Nacht
Aufenthaltsdauer: Kurzaufenthaltszuschlag
do 2 Übernachtungen
+ 3,00 €
pro Person / pro Noć
Babybetten: Babybett
maks. 2 zulässig
+ 8,00 €
pro Broj / pro Noć
Kućni ljubimci: Hund
maks. 2 zulässig
+ 12,00 €
pro Broj / pro Noć
hotel apartment Erlblick (Apartment)
pro Person / pro Nacht
Aufenthaltsdauer: Kurzaufenthaltszuschlag
do 2 Übernachtungen
+ 3,00 €
pro Person / pro Noć
Babybetten: Babybett
maks. 2 zulässig
+ 8,00 €
pro Broj / pro Noć
Kućni ljubimci: Hund
maks. 2 zulässig
+ 12,00 €
pro Broj / pro Noć
Family suite seeblick Zirbe (Penthouse Apartment)
pro Person / pro Nacht
Aufenthaltsdauer: Kurzaufenthaltszuschlag
do 2 Übernachtungen
+ 3,00 €
pro Person / pro Noć
Babybetten: Babybett
maks. 2 zulässig
+ 8,00 €
pro Broj / pro Noć
Kućni ljubimci: Hund
maks. 2 zulässig
+ 12,00 €
pro Broj / pro Noć
Wintersonne
24.02.2024 - 15.03.2024
double room Sonnberg (Double Room)
pro Person / pro Nacht
Aufenthaltsdauer: Kurzaufenthaltszuschlag
do 2 Übernachtungen
+ 3,00 €
pro Person / pro Noć
Babybetten: Babybett
maks. 2 zulässig
+ 8,00 €
pro Broj / pro Noć
Kućni ljubimci: Hund
maks. 2 zulässig
+ 12,00 €
pro Broj / pro Noć
Schmitten (Double Room)
pro Person / pro Nacht
Aufenthaltsdauer: Kurzaufenthaltszuschlag
do 2 Übernachtungen
+ 3,00 €
pro Person / pro Noć
Babybetten: Babybett
maks. 2 zulässig
+ 8,00 €
pro Broj / pro Noć
Kućni ljubimci: Hund
maks. 2 zulässig
+ 12,00 €
pro Broj / pro Noć
double room Tauernblick new! (Family Room)
pro Person / pro Nacht
Aufenthaltsdauer: Kurzaufenthaltszuschlag
do 2 Übernachtungen
+ 3,00 €
pro Person / pro Noć
Babybetten: Babybett
maks. 2 zulässig
+ 8,00 €
pro Broj / pro Noć
Kućni ljubimci: Hund
maks. 2 zulässig
+ 12,00 €
pro Broj / pro Noć
Sonnalm (Studio)
pro Person / pro Nacht
Aufenthaltsdauer: Kurzaufenthaltszuschlag
do 2 Übernachtungen
+ 3,00 €
pro Person / pro Noć
Babybetten: Babybett
maks. 2 zulässig
+ 8,00 €
pro Broj / pro Noć
Kućni ljubimci: Hund
maks. 2 zulässig
+ 12,00 €
pro Broj / pro Noć
hotel apartment Sonnalm 60m² (Studio)
pro Person / pro Nacht
Aufenthaltsdauer: Kurzaufenthaltszuschlag
do 2 Übernachtungen
+ 3,00 €
pro Person / pro Noć
Babybetten: Babybett
maks. 2 zulässig
+ 8,00 €
pro Broj / pro Noć
Kućni ljubimci: Hund
maks. 2 zulässig
+ 12,00 €
pro Broj / pro Noć
Sonnkogel (Apartment)
pro Person / pro Nacht
Aufenthaltsdauer: Kurzaufenthaltszuschlag
do 2 Übernachtungen
+ 3,00 €
pro Person / pro Noć
Babybetten: Babybett
maks. 2 zulässig
+ 8,00 €
pro Broj / pro Noć
Kućni ljubimci: Hund
maks. 2 zulässig
+ 12,00 €
pro Broj / pro Noć
Panorama incl. sauna (Apartment)
pro Person / pro Nacht
Aufenthaltsdauer: Kurzaufenthaltszuschlag
do 2 Übernachtungen
+ 3,00 €
pro Person / pro Noć
Babybetten: Babybett
maks. 2 zulässig
+ 8,00 €
pro Broj / pro Noć
Kućni ljubimci: Hund
maks. 2 zulässig
+ 12,00 €
pro Broj / pro Noć
hotel apartment Erlblick (Apartment)
pro Person / pro Nacht
Aufenthaltsdauer: Kurzaufenthaltszuschlag
do 2 Übernachtungen
+ 3,00 €
pro Person / pro Noć
Babybetten: Babybett
maks. 2 zulässig
+ 8,00 €
pro Broj / pro Noć
Kućni ljubimci: Hund
maks. 2 zulässig
+ 12,00 €
pro Broj / pro Noć
Family suite seeblick Zirbe (Penthouse Apartment)
pro Person / pro Nacht
Aufenthaltsdauer: Kurzaufenthaltszuschlag
do 2 Übernachtungen
+ 3,00 €
pro Person / pro Noć
Babybetten: Babybett
maks. 2 zulässig
+ 8,00 €
pro Broj / pro Noć
Kućni ljubimci: Hund
maks. 2 zulässig
+ 12,00 €
pro Broj / pro Noć
Frühsommer
17.05.2024 - 14.06.2024
double room Sonnberg (Double Room)
pro Person / pro Nacht
Aufenthaltsdauer: Kurzaufenthaltszuschlag
do 2 Übernachtungen
+ 3,00 €
pro Person / pro Noć
Babybetten: Babybett
maks. 2 zulässig
+ 8,00 €
pro Broj / pro Noć
Kućni ljubimci: Hund
maks. 2 zulässig
+ 12,00 €
pro Broj / pro Noć
Schmitten (Double Room)
pro Person / pro Nacht
Aufenthaltsdauer: Kurzaufenthaltszuschlag
do 2 Übernachtungen
+ 3,00 €
pro Person / pro Noć
Babybetten: Babybett
maks. 2 zulässig
+ 8,00 €
pro Broj / pro Noć
Kućni ljubimci: Hund
maks. 2 zulässig
+ 12,00 €
pro Broj / pro Noć
double room Tauernblick new! (Family Room)
pro Person / pro Nacht
Aufenthaltsdauer: Kurzaufenthaltszuschlag
do 2 Übernachtungen
+ 3,00 €
pro Person / pro Noć
Babybetten: Babybett
maks. 2 zulässig
+ 8,00 €
pro Broj / pro Noć
Kućni ljubimci: Hund
maks. 2 zulässig
+ 12,00 €
pro Broj / pro Noć
Sonnalm (Studio)
pro Person / pro Nacht
Aufenthaltsdauer: Kurzaufenthaltszuschlag
do 2 Übernachtungen
+ 3,00 €
pro Person / pro Noć
Babybetten: Babybett
maks. 2 zulässig
+ 8,00 €
pro Broj / pro Noć
Kućni ljubimci: Hund
maks. 2 zulässig
+ 12,00 €
pro Broj / pro Noć
hotel apartment Sonnalm 60m² (Studio)
pro Person / pro Nacht
Aufenthaltsdauer: Kurzaufenthaltszuschlag
do 2 Übernachtungen
+ 3,00 €
pro Person / pro Noć
Babybetten: Babybett
maks. 2 zulässig
+ 8,00 €
pro Broj / pro Noć
Kućni ljubimci: Hund
maks. 2 zulässig
+ 12,00 €
pro Broj / pro Noć
Sonnkogel (Apartment)
pro Person / pro Nacht
Aufenthaltsdauer: Kurzaufenthaltszuschlag
do 2 Übernachtungen
+ 3,00 €
pro Person / pro Noć
Babybetten: Babybett
maks. 2 zulässig
+ 8,00 €
pro Broj / pro Noć
Kućni ljubimci: Hund
maks. 2 zulässig
+ 12,00 €
pro Broj / pro Noć
Panorama incl. sauna (Apartment)
pro Person / pro Nacht
Aufenthaltsdauer: Kurzaufenthaltszuschlag
do 2 Übernachtungen
+ 3,00 €
pro Person / pro Noć
Babybetten: Babybett
maks. 2 zulässig
+ 8,00 €
pro Broj / pro Noć
Kućni ljubimci: Hund
maks. 2 zulässig
+ 12,00 €
pro Broj / pro Noć
hotel apartment Erlblick (Apartment)
pro Person / pro Nacht
Aufenthaltsdauer: Kurzaufenthaltszuschlag
do 2 Übernachtungen
+ 3,00 €
pro Person / pro Noć
Babybetten: Babybett
maks. 2 zulässig
+ 8,00 €
pro Broj / pro Noć
Kućni ljubimci: Hund
maks. 2 zulässig
+ 12,00 €
pro Broj / pro Noć
Family suite seeblick Zirbe (Penthouse Apartment)
pro Person / pro Nacht
Aufenthaltsdauer: Kurzaufenthaltszuschlag
do 2 Übernachtungen
+ 3,00 €
pro Person / pro Noć
Babybetten: Babybett
maks. 2 zulässig
+ 8,00 €
pro Broj / pro Noć
Kućni ljubimci: Hund
maks. 2 zulässig
+ 12,00 €
pro Broj / pro Noć
Bergsommer
15.06.2024 - 12.07.2024 31.08.2024 - 20.09.2024
double room Sonnberg (Double Room)
pro Person / pro Nacht
Aufenthaltsdauer: Kurzaufenthaltszuschlag
do 2 Übernachtungen
+ 3,00 €
pro Person / pro Noć
Babybetten: Babybett
maks. 2 zulässig
+ 8,00 €
pro Broj / pro Noć
Kućni ljubimci: Hund
maks. 2 zulässig
+ 12,00 €
pro Broj / pro Noć
Schmitten (Double Room)
pro Person / pro Nacht
Aufenthaltsdauer: Kurzaufenthaltszuschlag
do 2 Übernachtungen
+ 3,00 €
pro Person / pro Noć
Babybetten: Babybett
maks. 2 zulässig
+ 8,00 €
pro Broj / pro Noć
Kućni ljubimci: Hund
maks. 2 zulässig
+ 12,00 €
pro Broj / pro Noć
double room Tauernblick new! (Family Room)
pro Person / pro Nacht
Aufenthaltsdauer: Kurzaufenthaltszuschlag
do 2 Übernachtungen
+ 3,00 €
pro Person / pro Noć
Babybetten: Babybett
maks. 2 zulässig
+ 8,00 €
pro Broj / pro Noć
Kućni ljubimci: Hund
maks. 2 zulässig
+ 12,00 €
pro Broj / pro Noć
Sonnalm (Studio)
pro Person / pro Nacht
Aufenthaltsdauer: Kurzaufenthaltszuschlag
do 2 Übernachtungen
+ 3,00 €
pro Person / pro Noć
Babybetten: Babybett
maks. 2 zulässig
+ 8,00 €
pro Broj / pro Noć
Kućni ljubimci: Hund
maks. 2 zulässig
+ 12,00 €
pro Broj / pro Noć
hotel apartment Sonnalm 60m² (Studio)
pro Person / pro Nacht
Aufenthaltsdauer: Kurzaufenthaltszuschlag
do 2 Übernachtungen
+ 3,00 €
pro Person / pro Noć
Babybetten: Babybett
maks. 2 zulässig
+ 8,00 €
pro Broj / pro Noć
Kućni ljubimci: Hund
maks. 2 zulässig
+ 12,00 €
pro Broj / pro Noć
Sonnkogel (Apartment)
pro Person / pro Nacht
Aufenthaltsdauer: Kurzaufenthaltszuschlag
do 2 Übernachtungen
+ 3,00 €
pro Person / pro Noć
Babybetten: Babybett
maks. 2 zulässig
+ 8,00 €
pro Broj / pro Noć
Kućni ljubimci: Hund
maks. 2 zulässig
+ 12,00 €
pro Broj / pro Noć
Panorama incl. sauna (Apartment)
pro Person / pro Nacht
Aufenthaltsdauer: Kurzaufenthaltszuschlag
do 2 Übernachtungen
+ 3,00 €
pro Person / pro Noć
Babybetten: Babybett
maks. 2 zulässig
+ 8,00 €
pro Broj / pro Noć
Kućni ljubimci: Hund
maks. 2 zulässig
+ 12,00 €
pro Broj / pro Noć
hotel apartment Erlblick (Apartment)
pro Person / pro Nacht
Aufenthaltsdauer: Kurzaufenthaltszuschlag
do 2 Übernachtungen
+ 3,00 €
pro Person / pro Noć
Babybetten: Babybett
maks. 2 zulässig
+ 8,00 €
pro Broj / pro Noć
Kućni ljubimci: Hund
maks. 2 zulässig
+ 12,00 €
pro Broj / pro Noć
Family suite seeblick Zirbe (Penthouse Apartment)
pro Person / pro Nacht
Aufenthaltsdauer: Kurzaufenthaltszuschlag
do 2 Übernachtungen
+ 3,00 €
pro Person / pro Noć
Babybetten: Babybett
maks. 2 zulässig
+ 8,00 €
pro Broj / pro Noć
Kućni ljubimci: Hund
maks. 2 zulässig
+ 12,00 €
pro Broj / pro Noć
Badesommer
13.07.2024 - 30.08.2024
double room Sonnberg (Double Room)
pro Person / pro Nacht
Aufenthaltsdauer: Kurzaufenthaltszuschlag
do 2 Übernachtungen
+ 3,00 €
pro Person / pro Noć
Babybetten: Babybett
maks. 2 zulässig
+ 8,00 €
pro Broj / pro Noć
Kućni ljubimci: Hund
maks. 2 zulässig
+ 12,00 €
pro Broj / pro Noć
Schmitten (Double Room)
pro Person / pro Nacht
Aufenthaltsdauer: Kurzaufenthaltszuschlag
do 2 Übernachtungen
+ 3,00 €
pro Person / pro Noć
Babybetten: Babybett
maks. 2 zulässig
+ 8,00 €
pro Broj / pro Noć
Kućni ljubimci: Hund
maks. 2 zulässig
+ 12,00 €
pro Broj / pro Noć
double room Tauernblick new! (Family Room)
pro Person / pro Nacht
Aufenthaltsdauer: Kurzaufenthaltszuschlag
do 2 Übernachtungen
+ 3,00 €
pro Person / pro Noć
Babybetten: Babybett
maks. 2 zulässig
+ 8,00 €
pro Broj / pro Noć
Kućni ljubimci: Hund
maks. 2 zulässig
+ 12,00 €
pro Broj / pro Noć
Sonnalm (Studio)
pro Person / pro Nacht
Aufenthaltsdauer: Kurzaufenthaltszuschlag
do 2 Übernachtungen
+ 3,00 €
pro Person / pro Noć
Babybetten: Babybett
maks. 2 zulässig
+ 8,00 €
pro Broj / pro Noć
Kućni ljubimci: Hund
maks. 2 zulässig
+ 12,00 €
pro Broj / pro Noć
hotel apartment Sonnalm 60m² (Studio)
pro Person / pro Nacht
Aufenthaltsdauer: Kurzaufenthaltszuschlag
do 2 Übernachtungen
+ 3,00 €
pro Person / pro Noć
Babybetten: Babybett
maks. 2 zulässig
+ 8,00 €
pro Broj / pro Noć
Kućni ljubimci: Hund
maks. 2 zulässig
+ 12,00 €
pro Broj / pro Noć
Sonnkogel (Apartment)
pro Person / pro Nacht
Aufenthaltsdauer: Kurzaufenthaltszuschlag
do 2 Übernachtungen
+ 3,00 €
pro Person / pro Noć
Babybetten: Babybett
maks. 2 zulässig
+ 8,00 €
pro Broj / pro Noć
Kućni ljubimci: Hund
maks. 2 zulässig
+ 12,00 €
pro Broj / pro Noć
Panorama incl. sauna (Apartment)
pro Person / pro Nacht
Aufenthaltsdauer: Kurzaufenthaltszuschlag
do 2 Übernachtungen
+ 3,00 €
pro Person / pro Noć
Babybetten: Babybett
maks. 2 zulässig
+ 8,00 €
pro Broj / pro Noć
Kućni ljubimci: Hund
maks. 2 zulässig
+ 12,00 €
pro Broj / pro Noć
hotel apartment Erlblick (Apartment)
pro Person / pro Nacht
Aufenthaltsdauer: Kurzaufenthaltszuschlag
do 2 Übernachtungen
+ 3,00 €
pro Person / pro Noć
Babybetten: Babybett
maks. 2 zulässig
+ 8,00 €
pro Broj / pro Noć
Kućni ljubimci: Hund
maks. 2 zulässig
+ 12,00 €
pro Broj / pro Noć
Family suite seeblick Zirbe (Penthouse Apartment)
pro Person / pro Nacht
Aufenthaltsdauer: Kurzaufenthaltszuschlag
do 2 Übernachtungen
+ 3,00 €
pro Person / pro Noć
Babybetten: Babybett
maks. 2 zulässig
+ 8,00 €
pro Broj / pro Noć
Kućni ljubimci: Hund
maks. 2 zulässig
+ 12,00 €
pro Broj / pro Noć
Goldener Herbst
21.09.2024 - 13.10.2024
double room Sonnberg (Double Room)
pro Person / pro Nacht
Aufenthaltsdauer: Kurzaufenthaltszuschlag
do 2 Übernachtungen
+ 3,00 €
pro Person / pro Noć
Babybetten: Babybett
maks. 2 zulässig
+ 8,00 €
pro Broj / pro Noć
Kućni ljubimci: Hund
maks. 2 zulässig
+ 12,00 €
pro Broj / pro Noć
Schmitten (Double Room)
pro Person / pro Nacht
Aufenthaltsdauer: Kurzaufenthaltszuschlag
do 2 Übernachtungen
+ 3,00 €
pro Person / pro Noć
Babybetten: Babybett
maks. 2 zulässig
+ 8,00 €
pro Broj / pro Noć
Kućni ljubimci: Hund
maks. 2 zulässig
+ 12,00 €
pro Broj / pro Noć
double room Tauernblick new! (Family Room)
pro Person / pro Nacht
Aufenthaltsdauer: Kurzaufenthaltszuschlag
do 2 Übernachtungen
+ 3,00 €
pro Person / pro Noć
Babybetten: Babybett
maks. 2 zulässig
+ 8,00 €
pro Broj / pro Noć
Kućni ljubimci: Hund
maks. 2 zulässig
+ 12,00 €
pro Broj / pro Noć
Sonnalm (Studio)
pro Person / pro Nacht
Aufenthaltsdauer: Kurzaufenthaltszuschlag
do 2 Übernachtungen
+ 3,00 €
pro Person / pro Noć
Babybetten: Babybett
maks. 2 zulässig
+ 8,00 €
pro Broj / pro Noć
Kućni ljubimci: Hund
maks. 2 zulässig
+ 12,00 €
pro Broj / pro Noć
hotel apartment Sonnalm 60m² (Studio)
pro Person / pro Nacht
Aufenthaltsdauer: Kurzaufenthaltszuschlag
do 2 Übernachtungen
+ 3,00 €
pro Person / pro Noć
Babybetten: Babybett
maks. 2 zulässig
+ 8,00 €
pro Broj / pro Noć
Kućni ljubimci: Hund
maks. 2 zulässig
+ 12,00 €
pro Broj / pro Noć
Sonnkogel (Apartment)
pro Person / pro Nacht
Aufenthaltsdauer: Kurzaufenthaltszuschlag
do 2 Übernachtungen
+ 3,00 €
pro Person / pro Noć
Babybetten: Babybett
maks. 2 zulässig
+ 8,00 €
pro Broj / pro Noć
Kućni ljubimci: Hund
maks. 2 zulässig
+ 12,00 €
pro Broj / pro Noć
Panorama incl. sauna (Apartment)
pro Person / pro Nacht
Aufenthaltsdauer: Kurzaufenthaltszuschlag
do 2 Übernachtungen
+ 3,00 €
pro Person / pro Noć
Babybetten: Babybett
maks. 2 zulässig
+ 8,00 €
pro Broj / pro Noć
Kućni ljubimci: Hund
maks. 2 zulässig
+ 12,00 €
pro Broj / pro Noć
hotel apartment Erlblick (Apartment)
pro Person / pro Nacht
Aufenthaltsdauer: Kurzaufenthaltszuschlag
do 2 Übernachtungen
+ 3,00 €
pro Person / pro Noć
Babybetten: Babybett
maks. 2 zulässig
+ 8,00 €
pro Broj / pro Noć
Kućni ljubimci: Hund
maks. 2 zulässig
+ 12,00 €
pro Broj / pro Noć
Family suite seeblick Zirbe (Penthouse Apartment)
pro Person / pro Nacht
Aufenthaltsdauer: Kurzaufenthaltszuschlag
do 2 Übernachtungen
+ 3,00 €
pro Person / pro Noć
Babybetten: Babybett
maks. 2 zulässig
+ 8,00 €
pro Broj / pro Noć
Kućni ljubimci: Hund
maks. 2 zulässig
+ 12,00 €
pro Broj / pro Noć
Vrste plaćanja
Cash, Visa, Mastercard, Maestro
Napomene
Rates incl. Jaga-Alm Inclusives Summer or Winter
Hotel / Apartman

130 Kreveti, 31 Soba

Familie Pfeffer

Sonnalmweg 57, 5700 Zell am See
Popularni smještaji u blizini