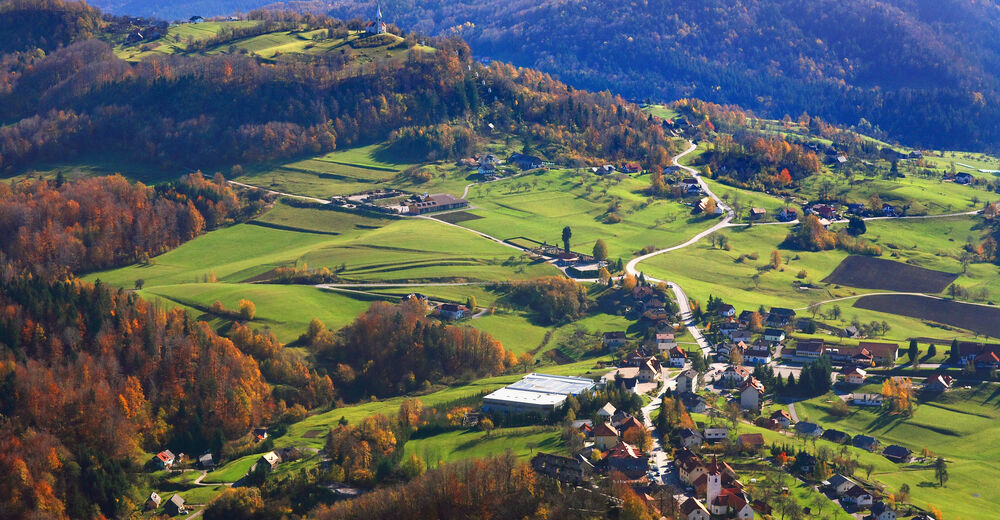 The citiy of Šentjur is 11 km away from Celje, 4 km to the junction of the Dramlje motorway, and there the larger tourist thermal spas are close: Rogaška Slatina and Olimje. Šentjur was first mentioned in 1340, when the town started to develop around the original Church of St. George (Sveti Jurij), otherwise the remains of human culture reach back to the early Stone Age (Neolithic).
The upper Šentjur Square, which dominates the town with the Church of St. George was the home of famous composers of the Ipavec family. It is remade into a museum with a wedding hall; there is shop with top quality wines in the wine cellar, and in the garden are the old linden tree and Plečnik's fountain.
On Rifnik Hill, which rises proudly above the Šentjur Valley, there is an archaeological park with the restored foundations of two Old Christian churches, seven houses and defence walls with guard houses; in a reconstructed pre-historic house there is a display of recovered items.
Also the surrounding places offer possibilities for active free time activities. The marked mountain trail from Šentjur leads to the hill Resevno with a mountain hut and a viewing tower. At Ponikev there is the native house of the blessed Anton Martin Slomšek.
Famous tourist points include hills with vineyards and vineyard cottages, Blagovna with numerous ponds, the Partisan Hoispital and the Church of St. Rosalia (Sv. Rozalija) with frescos by Jelovšek. Lovers of biking can take the cycling trail past the Slivnica Lake and bird reserve to the settlement Dobrina, or they can ascend the nearby hill Žusem.
Quelle: www.slovenia.info/en/-ctg-kraji/%C5%A0entjur-.htm?_ctg_kraji=3377&lng=2&redirected=1
---
Savjeti za slobodno vrijeme Šentjur
---
Kontakt Šentjur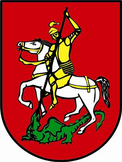 Tourist Info Sentjur
Ulica skaldateljev ipavcev 17, SI-3230 Šentjur
Telefon

Početna stranica
E-Mail