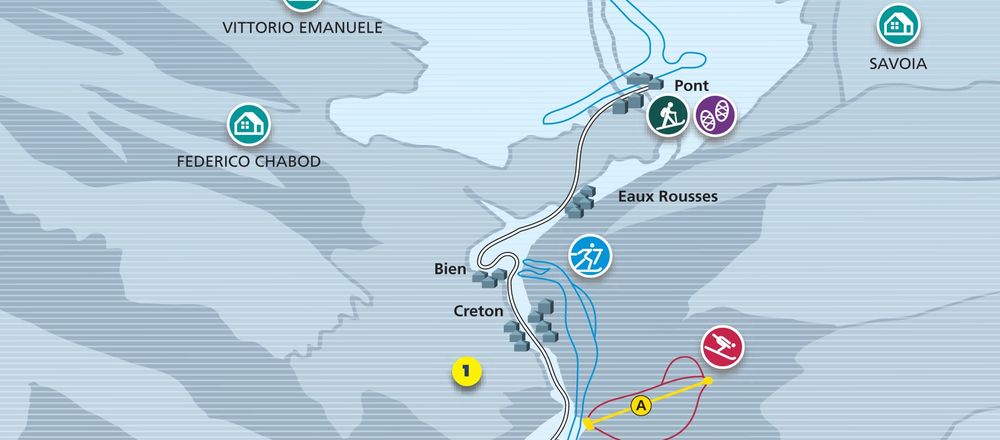 Cross-country skiing in Valsavarenche
Natural experience for the skiers in the National Park
It is not unusual in the Gran Paradiso National Park, an unscheduled stop to observe a wolf, a goat, or other wildlife. In addition to these magical moments you can enjoy cross-country skiing in Valsavarenche with breathtaking panoramas and views, such as the one at the steeple of the church of Dégioz from the 15th century.
All lovers of cross country skiing can discover these benefits to the 12 kilometers of trails that connect the two villages Dégioz - the main town on 1540m altitude - and Pont - as the last village of the valley at 2000m. Close to the town hall and the visitor center of the park runs a 2 km trail with a modern lighting system.
At the village of Pont there is a 5 km long trail, which is approved for athletic competitions. In addition, there are numerous of variations to choose your own trail.
---
Cijene
(Half) day ticket: € 3, -
Day ticket (7 to 14 years) reduced: € 1.50
Season ticket locals: € 30, -
Seasonal regional: € 70, -
Season ticket over 65 regional: € 20, -
---
Aktualne informacije o stazama
Web-stranica

E-Mail

Telefon

+39/0165-905500
Trkačke staze Pregled
9
klasične trkačke staze
28 km
Pista di Le Pont, Pista Lo Tor di Plan
9
Loipe za skating
28 km
Pista di Le Pont, Pista Lo Tor di Plan
4
Visinske loipe (staze za trčanje na skijama)
13 km
Pista di Le Pont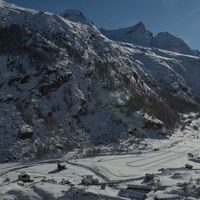 Razno
Najam
Skije za skijaško trčanje Usluga

Kontakt Turistički ured
Municipio Valsavarenche
Adresa

Loc. Dégioz, I-11010 Valsavarenche (AO)

Telefon

+39/0165-905703

Homepage