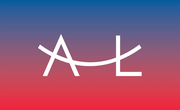 Skijaško područje

Arosa Lenzerheide

1.230 - 2.865m
Aktuelle InformationenDanas, 23:13
Vučnice
Radna vremena Zima
Sezona

03.12.2022 - 16.04.2023

Betrieb

08:30 - 16:45
Detaillierte Informationen zu den Betriebszeiten finden Sie unter arosalenzerheide.swiss/betriebszeiten
Skijaške staze
lagano

110 km (68)

srednje

87 km (34)

teško

28 km (11)

ukupno

225 km
Noviteti
Be smart & book online
The earlier you book your ticket, the lower your price!
Buying ski and snowboard tickets in our online themed ticket shop is doubly worthwhile for you:
1.advantage of booking online: you don't lose time queuing at our sales points and can therefore spend more time on our slopes.
2nd advantage of booking online: you benefit from lower ticket prices. The prices for winter day and multi-day tickets Arosa Lenzerheide are always at least 6% cheaper in the online ticket shop than at our sales points.
---
Skijaško područje
Ski region Arosa Lenzerheide makes hearts beat faster
Are you planning a winter holiday in Switzerland? The Arosa Lenzerheide ski resort persuades with 225 kilometer of prepared slopes, many authentic alpine huts, and a record-breaking number of sunny days.
Arosa and Lenzerheide is connected with the spectacular aerial tramway «Urdenbahn», which floats over the Urden valley and takes you in 5 minutes from the Urdenfürggli in Lenzerheide to the Hörnli in Arosa or vice versa.
The snow sports area Arosa Lenzerheide leaves nothing to be desired: Children's facilities for very young winter sports enthusiasts, snow parks and jib areas for adventure-seeking skiers and snowboarders, or perfectly-groomed slopes for all levels. For exceptional mountain experiences, offers for early birds and night owls, such as EarlyBird, «SnowNights» night skiing, full moon downhill or the cauldron's drink are available to extend your skiing day. In the snow sports area Arosa Lenzerheide your skiing holiday will be an unforgettable experience.
---
Kontakt
Ferienregion Lenzerheide
Voa Principala 37, CH-7078 Lenzerheide
Telefon

Početna stranica
Radna vremena Ljeto
Sezona

18.05.2023 - 22.10.2023

Broj Vučnice

6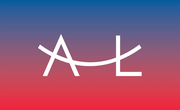 Pronaći smještaj Arosa Lenzerheide
Priredbe
07.12. - 17.12. dnevno

12.12.

17.01. - 19.01. dnevno

20.01.

20.01. - 27.01. dnevno
Web kamere
Najpopularnija skijališta