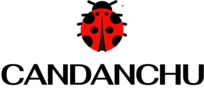 Skijaško područje

Candanchú

1.530 - 2.400m
Aktuelle InformationenDanas, 08:47
Vučnice
Radna vremena Zima
Sezona

01.12.2022 - 09.04.2023

Betrieb

09:00 - 17:00
Skijaške staze
Početnici

10 km (12)

lagano

15,8 km (14)

srednje

18,3 km (19)

teško

16,2 km (12)

Freeride/ Ture

10,6 km

ukupno

50,5 km
Skijaško područje
Candanchú is a ski resort located in a privileged environment, surrounded by an alpine and rocky landscape of great beauty. It is located in the heart of the Pyrenees, at an altitude of between 1,560 and 2,400 meters, offering spectacular views of the snow-capped peaks and glacial valleys that surround it.
The resort has a total of 54 ski runs, with a total length of 51 km, which extend through the stunning mountain scenery that surrounds it. It also offers a wide variety of services and leisure activities to enjoy this unique natural environment, such as snowboarding, snowshoeing and ski touring.
It is located in an easily accessible area, close to the French border and other ski resorts in the Pyrenees, which makes it a popular choice among Spanish and foreign skiers.
Candanchú is a ski resort with a long history and tradition, dating back to its inauguration in 1928. Since then, it has been a popular choice among ski and mountain lovers, both nationally and internationally.
Kontakt
Candanchú
Crta. Francia s/n, E-22889 Candanchú
Telefon

Snježni telefon

Početna stranica
Web kamere
Najpopularnija skijališta