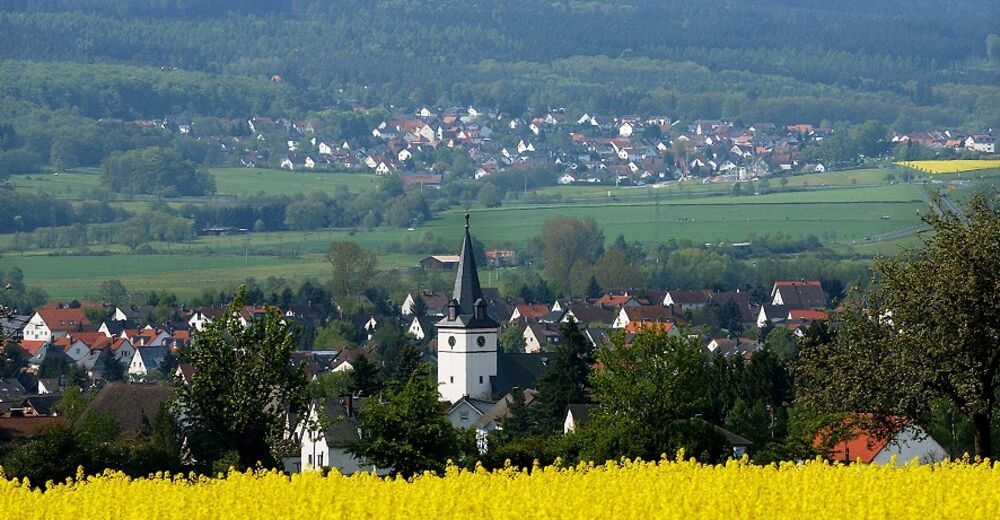 The municipality of Wehrheim with its three districts lies at an altitude of approx. 300 - 400 m between Bad Homburg v. d. Höhe and Usingen in the Hessian low mountain range "Taunus ". The name "Taunus" is of Celtic origin and means "height".
Wehrheim, with its location in the middle of the Naturpark Hochtaunus, is the starting point for beautiful walks as well as regional and supra-regional cycle tours through the gently rising green low mountain range landscape. Separated from the densely populated Vordertaunus with the Rhine-Main area by the Taunus ridge and the Großer Feldberg (881 m), the area around Wehrheim offers a pleasant climate with low-rainfall summers and distinctly clear winter months.
Every year, on the first Sunday in May, the nationally renowned Apple Blossom Festival takes place in Wehrheim's open-air swimming pool. On this day, the new Apple Blossom Queen is crowned in the presence of other royalty. A colourful supporting programme rounds off the all-day event. Of course, Wehrheim offers year-round variety with its popular and well-known events such as the Easter market, Christmas market and street and club festivals.
Wehrheim lies 13 km along the route of the Upper Germanic-Raptic Limes as the former outer border of the Roman Empire. The nearby Saalburg hilltop is therefore a tourist magnet, with the nationally renowned archaeological park "Römerkastell Saalburg ", a former cohort fort with year-round events. The remains of the "Kapersburg" fort (built around 98 - 130 B.C.) can also be explored on hikes near Wehrheim in the Rosbach v.d.Höhe district.
Other popular excursion destinations for the whole family are the "Lochmühle" amusement park with its petting zoo and rides, and the "Hessenpark" open-air museum. The "Hessenpark" is known for the many different Hessian half-timbered houses that have been rebuilt in the museum as well as year-round events.
---
Savjeti za slobodno vrijeme Wehrheim
---
Kontakt Wehrheim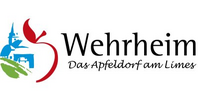 Gemeinde Wehrheim
Dorfborngasse 1, D-61273 Wehrheim
Telefon

Početna stranica
E-Mail