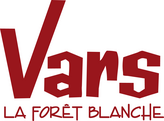 Skijaško područje

Vars - La Fôret Blanche

1.650 - 2.750m
Snježne vrijednostiDanas, 09:49
Vučnice
Radna vremena Zima
Sezona

10.12.2022 - 10.04.2023

Betrieb

09:00 - 17:00
Skijaške staze
Početnici

7

lagano

30

srednje

21

teško

6

Freeride/ Ture

21

ukupno

n.p.
Noviteti
Vars - Risoul link
The SEM SEDEV, the operating company for the ski lifts and ski area of Vars, has been forced to give up the opening of the link with the ski area of Risoul, operated by the LABELLEMONTAGNE group, for the 2022-2023 winter season.
As no agreement could be reached concerning the valuation of the flow of skiers between the two resorts, the two companies will operate their areas independently of each other.
You will discover this year new investments (TSD Speed Master, TSD Mayt, redevelopment of slopes and extension of the snowmaking equipment) which will allow you to fully enjoy the ski area of Vars.
We look forward to welcoming you soon!
Source: skipass.vars.com/
---
Skijaško područje
Vars: a resort in the heart of the French Alps
The unique context of a Mediterranean climate tempered by the altitude of the ski area (1,650 m - 2,750 m) ensures exceptional snow cover.
Vars, the fastest resort in the world!
Vars La Forêt Blanche has become a famous spot in the world of skiing thanks to its speed ski run, the fastest in the world (255,958 km/h!!) and its snowpark, one of the most beautiful in Europe.
Since the beginning of the 1990s, the resort has welcomed the biggest names in freeride, freestyle, speed skiing and snowboarding. It lives to the rhythm of the great sporting events that give it its reputation as an international event.
Kontakt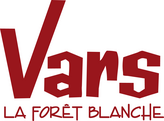 Snježni telefon

Početna stranica
Upiti
Web kamere
Najpopularnija skijališta