Skigebiet
Zell am Ziller / Zillertal Arena
Snježne vrijednostiDanas, 11:01
Vučnice
Radna vremena Zima
Sezona

07.12.2023 - 14.04.2024

Betrieb

08:30 - 16:30
ZILLERTAL ARENA:
Zell am Ziller, Gerlos, Königsleiten, Hochkrimml: 07.12.2023 - 14.04.2024
Gerlossteinbahn 22.12.2023 - 01.04.2024
Skijaške staze
lagano

46,5 km

srednje

88 km

teško

11,8 km

Freeride/ Ture

3,4 km

ukupno

150 km
Noviteti
New from Winter 2023/24: 10er-Gondelbahn Wilde Krimml
The connection between Zell and Gerlos will be more comfortable, more efficient and much more attractive in the future.
Subsequently, the Krimml-X-Press connecting cable car will transport guests quickly and safely directly between Zell and Gerlos as a 10-seater gondola with high stability against the wind and no stops. The spacious gondola cabins will be equipped with heated seats for even more comfort here too. The planning not only relied on state-of-theart ropeway technology from LEITNER, but also made an architectural statement in collaboration with the internationally renowned Snøhetta architects' firm.
Facts
Area: Zell am Ziller/Wilde Krimml
10-seater cable car with heated seats
2.400 persons/hour capacity
direct routing without middle station
fast and comfortable connection between Zell and Gerlos, independent of weather conditions
Completion expected in winter 2023/24
New from Winter 2023/24: 6-seater chairlift Mitterleger
Even more comfort awaits guests in the Königsleiten area from winter 2023/24 on. The fixed-grip Mitterleger 2-seater chairlift makes way for a comfortable detachable 6-seater chairlift with hood and seat heating. The new 6 CLD-Mitterleger chairlift can transport up to 2,000 people per hour from approx. 1,772 meters to approx. 2,151 meters in 4.35 minutes.
---
Skijaško područje
Zell am Ziller - located at 575m above sea level, is the geographic and historic center of the Zillertal valley. Together with the mountain hamlets of Gerlosberg, Hainzenberg, Zellberg and Rohrberg it offers more than 5000 beds.
In addition to plenty of snow, it has got a great offer of leisure facilities including everything from sledding (7 km in Hainzenberg), curling, skating, a gold mine and an observatory.
In terms of fun and action the Zillertal Arena offers its guests plenty to do: The Action Park Kreuzwiese with Snakerun, Bagjump, SkiMovie and speed check, the snow park and the SkiMovie track in Gerlos and boardercross track Koenigsleiten make your ski day an adventure.
In Zell, Gerlos (Tyrol), Königsleiten/Wald and Krimml/Hochkrimml (Salzburg) one travels at altitudes of up to 2,500 metres above sea level. With its approximately 30 huts, snow bars and restaurants, ski schools with their own colourful fairytale landscapes for the smallest skiers and, last but not least, a high altitude cross-country trail at 1,600 metres the Zillertal Arena has earned its reputation as the 7th heaven for all fans of the Alpine winter.
---
Kontakt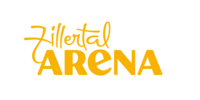 Zell am Ziller - Zillertal Arena
Rohr 23, A-6280 Zell am Ziller
Telefon

Snježni telefon

Početna stranica
---
Kontakt Turistički ured
TVB Zell am Ziller / Zillertal Arena
Dorfplatz 3a, A-6280 Zell am Ziller
Telefon

Snježni telefon
Prenoćišta Zell am Ziller / Zillertal Arena
Pružatelj sportskih usluga Zell am Ziller / Zillertal Arena
Web kamere
Najpopularnija skijališta