The DOLOMITES – the most beautiful mountains of the world
The DOLOMITES – UNESCO Natural World Heritage Site
UNESCO, the United Nations Educational, Scientific, and Cultural Organization, maintains a worldwide list of protected natural paradises and cultural treasures that are considered to be of particular value to future generations. In recent years the organization has evaluated the candidacy of the Dolomites as a Natural World Heritage Site. This effort has had the support of the five Italian provinces of Bolzano, Trento, Belluno, Udine and Pordenone, over whose territory the Dolomites extend, for a specific purpose: to obtain this prestigious recognition from UNESCO.
Now the Dolomites, with their famous peaks, including the Marmolada (3,342 m) which merits the title of "Queen of the Dolomites", will take their rightful place among the most beautiful mountains in the world.
The French geologist Déodat de Dolomieu was the one who, in 1790, analyzed the mineral and chemical composition of dolomite rock. Since that time it has been called "dolomite."
The DOLOMITES: once tropical sea, today majestic mountains
The Dolomites had their origins in a prehistoric tropical sea. About 250 million years ago, the present-day arc of the Alps was part of the continent Pangea, which was located far to the south, in the Earth's tropical zone. Given the presence of mollusks, algae, coral and fish, this area saw massive limestone production. Due to volcanic activity and the consequent outpouring of basaltic magma, these organisms died off on a massive scale and were deposited on the seabed. This is why today the Dolomites are a paradise for fossil researchers. Following the Ice Age the surface of the Dolomites began to be formed, and water proved to be a skillful and imaginative sculptor.
One of the marvels to emerge from the unique mineralogical composition of the Dolomites is undoubtedly the phenomenon known as "Enrosadira". The presence of calcium carbonate and manganese in the dolomite causes the mountains to glow with an intense red color at sunset. The rocky cliffs cover the spectrum of colors from bright yellow to fiery red and then soften to shades of violet until they disappear into the total darkness of night. Enrosadira is unique to the Dolomites and is definitely one of nature's most spectacular sights. The unusual shapes of the Dolomites and their ever-changing colors have fired the imagination of those who live here for thousands of years and have always inspired myths and legends. Karl Felix Wolff (1879-1966) collected and wrote down these legends in 1913, thus saving them from oblivion.
---
---
Kontakt Dolomiten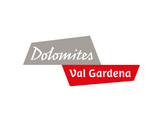 DOLOMITES Val Gardena
Str. Chemun, 9, I-39047 S. Cristina / St. Christina
Telefon

Početna stranica
E-Mail
Upit i Naručivanje prospekta Prenoćišta
---
Kontakt Planinske žičare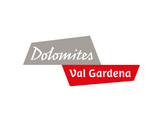 DOLOMITES Val Gardena
Str. Chemun, 9, I-39047 S. Cristina / St. Christina
Telefon
Planinske žičare Ljetni rad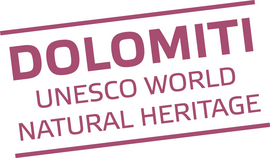 Prenoćišta Dolomiten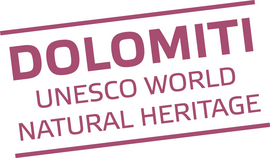 Pružatelj sportskih usluga Dolomiten
Ponude i Paušali Dolomiten
Web kamere