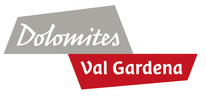 Skijaško područje

Dolomites Val Gardena / Gröden - St. Ulrich

1.313 - 2.472m
Aktuelle InformationenJučer, 15:47
Vučnice
Radna vremena Zima
Sezona

05.12.2023 - 07.04.2024

Betrieb

08:30 - 16:30
Die Wintersaison geht vom 03.12.2022 bis zum 11.04.2023.
Skijaške staze
lagano

8,8 km (14)

srednje

30,5 km (14)

teško

1,4 km (2)

ukupno

41,1 km
Noviteti
New slopes & lifts in Val Gardena:
The quality of the service offered and the resulting trust of the guests are still the focus of the efforts of all ski slope operators in Val Gardena and Dolomiti Superski. The main focus is on the modernization of existing facilities and slopes to guarantee more safety, comfort and driving pleasure.
During the summer/autumn of 2021, the lift operators invested also many resources in the optimisation of snow-making systems in order to guarantee that the slopes can be used even in unfavourable weather conditions.
For the coming winter season, there are two very special novelties in Val Gardena for all skiing enthusiasts. Two new ski slopes await you:
a brand-new black slope "La Ria" will open: starting from the mountain station of the Dantercepies cable car, it will wend its way over 310 hm with a maximum incline of 52%: pure adrenaline for expert skiers.
the "Pilat":The former off-piste downhill stretching across a rocky forest from the Seiser Alm to Ortisei was carefully prepared and developed to become a spectacular downhill slope cutting through a forest, featuring plenty of bends and turns with unique views over the entirety of Val Gardena. Length 4,670 m, HM 778 m, average/maximum incline 17/58%.
In addition, there will be specially trained stewards at the valley stations, at the ski pass issuing points as well as on the slopes who will be available to provide information and help to avoid accumulations.
We are very much looking forward to being able to present these two new slopes, which will once again expand the extensive offer in the Val Gardena/Alpe di Siusi ski area, to you at the beginning of the winter season.
---
Skijaško područje
Wonderful winter landscapes
Ortisei – perfect for skiing, perfect for strolling
A snowy white paradise for the perfect winter holiday
Endless white expanses & a vast number of pistes
Direct connections to the Dolomiti Superski area and the Sella Ronda
Authentic, recognised natural wonders
Stroll & shop in the centre of Ortisei
---
Kontakt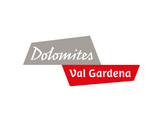 DOLOMITES Val Gardena
Str. Chemun, 9, I-39047 S. Cristina / St. Christina
Telefon

Snježni telefon

Početna stranica
Radna vremena Ljeto
Sezona

13.05.2023 - 05.11.2023

Broj Vučnice

9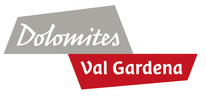 Pronaći smještaj Dolomites Val Gardena /...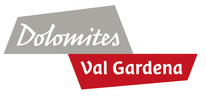 Pružatelj sportskih usluga Dolomites Val Gardena /...
Web kamere
Najpopularnija skijališta