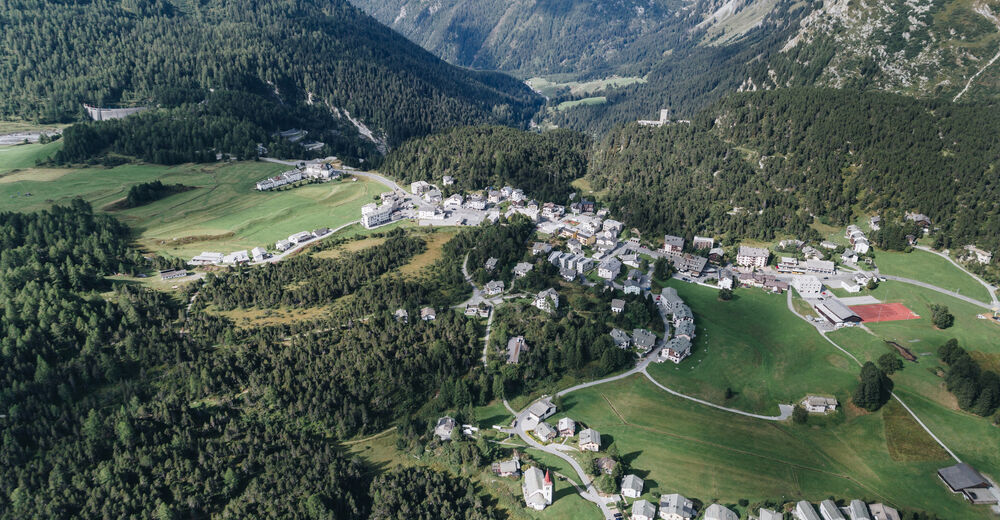 The family-friendly village on the pass
At this village on the border with Italian-speaking Switzerland, guests appreciate the uncomplicated ambience, the spirit of famous artists and traditionally-made sausages.
The village on the pass bordering on to the primeval Bergaglia region is doing everything it can to live up to its family-friendly reputation. At the Tourist Information Office parents can book pizza-making courses for children. The adventure park provides the perfect opportunity to let off steam, and Lake Cavloccio, at 1,907 m, invites visitors to bathe.
However, not only families feel at home amidst this spectacular landscape. In the past, the fascinating interplay between light and shade has continually attracted artists to this area. Giovanni Segantini used the Maloja landscape as the subject for many of his pictures, and it was here that the artist spent the last years of his life. Giovanni Giacometti, the father of Alberto Giacometti, was also greatly inspired by the natural surroundings. The spirit of these artists still continues to inspire visitors in the form of exhibitions, readings and concerts
---
---
Savjeti za slobodno vrijeme Maloja
---
Kontakt Maloja

Engadin St. Moritz Tourismus AG
Via Maistra 1, CH-7500 St. Moritz
Telefon

TELEFAKS

Početna stranica
E-Mail
Upit i Naručivanje prospekta Prenoćišta
Mjesta Val Bregaglia Engadin
Prenoćišta Maloja
Web kamere