Skijaško područje

Kreischberg / Murau

868 - 2.118m
Aktuelle InformationenNed, 28.05., 18:00
Ned, 28.05., 18:00
Nadnevak
Vučnice
Radna vremena Zima
Sezona

08.12.2022 - 10.04.2023

Betrieb

08:30 - 16:00
Skijaške staze
lagano

17 km

srednje

16 km

teško

9 km

ukupno

42 km
Noviteti
The Hit: "Kreischberg 10er"
Since winter season 2021/22 the biggest investment in the history of the ski resort is in operation: With the new, progressive 10-seater gondola skiers and boarders reach the mountaintop station at 1.800 m above sea level faster and more conveniently.
A big step in comfort, technique and quality!
EAGLE – the new restaurant with panoramic view
2.000 meters above sea level, this spectacular building not only offers a great view, but also outstanding culinary highlights. There are 200 indoor seats and 150 seats on the patio outside. A "ski-drive-through" serves freshly prepared snacks and drinks for take away.
---
Skijaško područje
"International Skiarea-Test":
Highest awards for Kreischberg and Lachtal!
Since 27 years the "International Skiarea-Test" is a highly acknowledged quality-check for ski resorts. A number of mystery judges checked appr. 50 ski resorts in Austria, Germany, Italy and Switzerland last season and evaluated them according to specific criteria.
Kreischberg could proudly receive the International Piste Seal Approval in Gold, awards for "Family Resort of the year", "Best Performer of the year" and "Most friendly Cashdesk Crew". The exceptional skirace "Der Kreischer" got an award as "Best Event of the year".
The new restaurant "Eagle" received two awards: "Architekture Trophy in Gold" and "Most Popular Mountain Restaurant"
Skiresort.de: top awards for "Lieblings-Steirer"
Ski- and snowboard fans have been looking forward to the yearly skiresort.de awards since 1998. It's the most important award in the branch and the biggest test platform for ski resorts.
In 2021 Kreischberg was awarded "extra special: worldwide leading ski resort with up to 60 km of ski slopes".
Big Air Worldcup, Kreischberg
In January 14, 2023 Kreischberg hosts the world's best Freestyler. The Snowboard Big Air will show spectacular freeestyle sport. The finals will be carried out under floodlight in the evening, followed by the traditional boarder party.
Anna Gasser – winner oft he Olympic gold-medal and world's best freestyle boarder - is the local hero in Kreischberg!
Hits for kids at Kreischberg:
Ghost trail, dinosaur forest & "KreiSchi safari"
Children of all ages can enjoy the magic carpet, a baby ski lift, a practice slope, and our tubing area.
The dinosaur forest is a must see for families with kids. It is situated next to the practice slope in the Swiss stone pine forest and contains many dangerous-looking creatures.
If you want to see a lion, elefant, and giraffe visit the new slope "KreiSchi safari"!
The ghost trail shows scary characters at the sides of the slope and creates fun and goose bumps.
It's a hit: Snowpark Kreischberg
Freestylers are excited about the "snowpark Kreischberg"! It is situated at 1.900 m above sea level and contains a well-prepared and professionally shaped fun park. There is a beginner and a more ambitious medium line. More thrilling elements to come in 2022/23!
---
Kontakt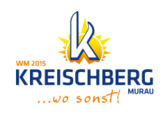 Kreischberg
Murtal Seilbahnen Betriebs GmbH, A-8861 St. Georgen am Kreischberg
Telefon

Snježni telefon

TELEFAKS

Početna stranica
Pronaći smještaj Kreischberg / Murau
Pružatelj sportskih usluga Kreischberg / Murau
Web kamere
Najpopularnija skijališta