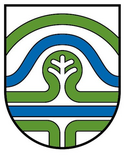 Cerknica
559m
The original Cerknica was probably located on the present Uševek polje. From there the settlement was supposedly moved to the hill around the church (the present Tabor).
Its name containing the root word church allegedly originated there. On Gradišče there are the pre-historic remains of the walls testifying about the early settlement and the Roman burial site on Sinja gorica.
Cerknica was first mentioned in 1040. In the 15th century continuous and cruel Turkish raids began, which caused much damage to this part of Slovenia. The inhabitants were forced to organise self-defence and the remains of the fortresses around the main church testify of that. These defence walls against the Turks are one of the best-preserved monuments of this kind in our territory. In the midst of them stands the church dedicated to birth of Mary, which dates back to the thirteenth century; however, it was burnt down during the Turkish raid in 1472 and was then rebuilt. The church received its final form in the middle of the sixteenth century. It is famous for its history and beautiful interior; it is built in the Late Gothic style and belongs to the group of the hall-like churches.
But the intermittent Cerknica Lake is by all means the most famous sight: when full it covers 24 km².
Source: www.slovenia.info/en/-ctg-kraji/Cerknica.htm?_ctg_kraji=3297&lng=2&redirected=1
---
Savjeti za slobodno vrijeme Cerknica
---
Kontakt Cerknica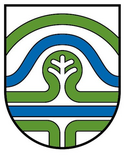 Notranjski park - TIC Cerknica
Tabor 42, SI-1380 Cerknica
Telefon

Početna stranica
E-Mail